DIY
How To Install - Making Fire Balls. How to Finish Drywall: 18 Steps to Smooth Joints. There are few home improvement tasks greeted with more dread than finishing drywall.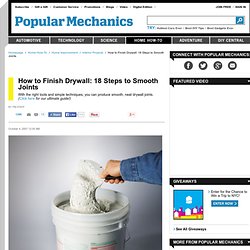 If you're like most people, you hope that you've already done your last finishing job. Unfortunately, if you enjoy working on your home, you are bound to be confronted by this task again. So it's worth your while to check out the tips and techniques we discuss here. Before You Begin The selection of tools we show here are not the only ones that work. Popular Mechanics. 11 cheap gifts guaranteed to impress science geeks. Science comes up with a lot of awesome stuff, and you don't need a Ph.D, a secret lab, or government funding to get your hands on some of the coolest discoveries.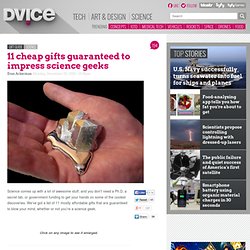 We've got a list of 11 mostly affordable gifts that are guaranteed to blow your mind, whether or not you're a science geek. Click on any image to see it enlarged. 1. How to Make a Cheap Multitouch Pad. How To Build The World's Most Useless Machine.
---