Tivi
Images|Analyses : analyse de l'oeuvre. Quelques annotations historiques Man Ray est un photographe d'origine new-yorkaise qui est venu s'établir en Europe, à Paris en fait, au début des années 20.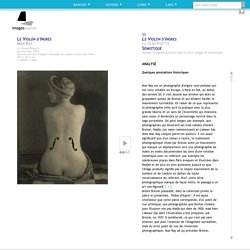 Il s'est associé aux artistes qui alors se groupaient autour de Breton et qui allaient fonder le mouvement surréaliste. En raison de ce que représente la photographie telle qu'il la pratique avec la plus grande liberté et un sens de l'inventivité qui étonnera sans cesse, il deviendra un personnage central dans la saga surréaliste. On peut songer, par exemple, aux photographies qui illustrent les trois romans d'André Breton, Nadja, Les vases communicants et L'amour fou dont Man Ray compte parmi les auteurs. All Pin Up Girls. Modern, Vintage, Burlesque, Rockabilly, Cartoon, Celebrity.
Pin Up Girls have been around for a reeeeeally long time.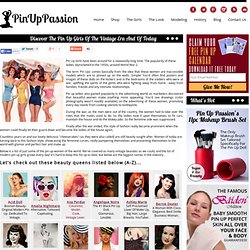 The popularity of these ladies skyrocketed in the 1950s, around World War 2. The term Pin Ups comes basically from the idea that these women are inaccessible models which are to pinned up on the walls. Simple! You'd often find posters and images of these dolls on the lockers and in the bedrooms of the soldiers who were at war, uplifting the spirits of the gents who were fighting away from home - away from families, friends and any intimate relationships. Programmes. Un JT toujours tourné vers l'actualité internationale.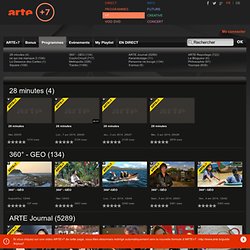 ARTE Journal Hier, 19h45 4837 vues. SAV des émissions - SAV - 08/12/11. Bref. Voir ou revoir les programmes de france télévisions - France Télévisions. Film fantastique De : Peter Jackson Synopsis : Bilbo Baggins continue son voyage périlleux en compagnie des treize nains, dirigés par Thorin Oakenshield, afin de regagner la Montagne solitaire et le royaume perdu des nains d'Erebor.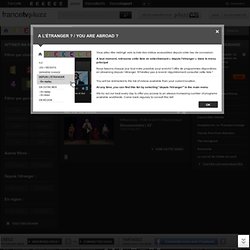 En chemin, ils rencontrent Beorn, être étrange qui a la capacité de changer de peau, et subissent une attaque d'araignées géantes dans la Forêt Noire. Revoir les vidéos en replay des Séries étrangères de TF1. M6 Replay : Choisir par genre , Series & Fictions.
---