Clean Eating
Blueberry Bacon Breakfast Cake. So… I did this.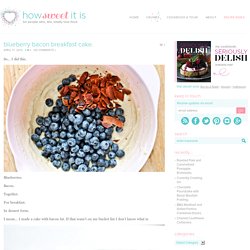 Blueberries. Bacon. Sweet Corn Fritters with Jalapeno Whipped Cream, Strawberry Pineapple Salsa and Brown Sugar Tequila Syrup. But that's not all.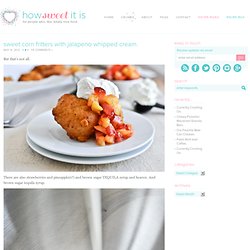 There are also strawberries and pineapple(s?) And brown sugar TEQUILA syrup and heaven. And brown sugar tequila syrup. Spicy_cornbread_straight_from_the_skillet. Your Lighter Side | Make Lunch not War. Preferably with Bacon. Carb Free Cloud Bread Recipe - Food.com - 411501. Cinnamon Sweet Potato Chickpea Salad. The changing of the seasons typically coincide with changes in my workout schedules.
As the temperature dropped over the past few weeks, I started to shift my outdoor runs to the . By the time midday strikes, the temperature has usually warmed up by 7-10 degrees Celsius which is substantial when you are running outdoors! For example, when I got up this morning it was (26F) and by noon it had warmed up to (48F). As much as I love getting my workout done with in the morning, during the Fall season, I prefer to run outside after it warms up.
---