Googles News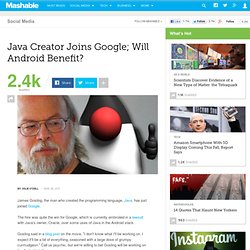 Java Creator Joins Google; Will Android Benefit?
James Gosling, the man who created the programming language, Java, has just joined Google.
Google is always looking for new ways to make it easier for developers to get started with our APIs. When you come across a new Google API, you often want to try it out without investing too much time.
Introducing the Google APIs Explorer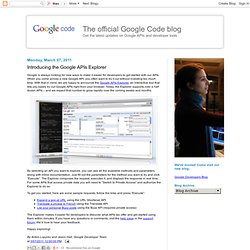 Google Streetview
Google Wave Blog
Official Google Mac Blog
Google Photos Blog