Oct
Vous allez rencontrer un bel et sombre inconnu (2010)
yes, sympa, je ne suis pas un habitué de woody allen et j'ai bien aimé by laurent Dec 4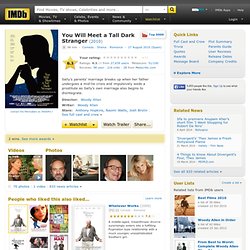 Edit Storyline Follows a pair of married couples, Alfie (Hopkins) and Helena (Jones), and their daughter Sally (Watts) and husband Roy (Brolin), as their passions, ambitions, and anxieties lead them into trouble and out of their minds. After Alfie leaves Helena to pursue his lost youth and a free-spirited call girl named Charmaine (Punch), Helena abandons rationality and surrenders her life to the loopy advice of a charlatan fortune teller. Unhappy in her marriage, Sally develops a crush on her handsome art gallery owner boss, Greg (Banderas), while Roy, a novelist nervously awaiting the response to his latest manuscript, becomes moonstruck over Dia (Pinto), a mystery woman who catches his gaze through a nearby window.
Vous allez rencontrer un bel et sombre inconnu (2010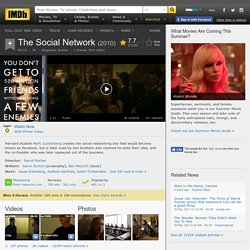 Edit Storyline On a fall night in 2003, Harvard undergrad and computer programming genius Mark Zuckerberg sits down at his computer and heatedly begins working on a new idea. In a fury of blogging and programming, what begins in his dorm room soon becomes a global social network and a revolution in communication.
Moi, moche et m?chant (2010) - AlloCin?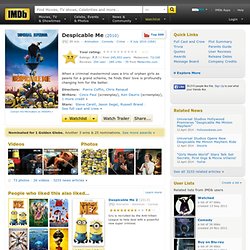 Edit Storyline In a happy suburban neighborhood surrounded by white picket fences with flowering rose bushes, sits a black house with a dead lawn.