Jul
Shrek 4, il était une fin (2010)
Edit Storyline A bored and domesticated Shrek pacts with deal-maker Rumpelstiltskin to get back to feeling like a real ogre again, but when he's duped and sent to a twisted version of Far Far Away -- where Rumpelstiltskin is king, ogres are hunted, and he and Fiona have never met -- he sets out to restore his world and reclaim his true love. Written by IMDb Editors
Shrek Forever After (2010)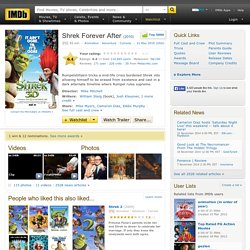 Edit Storyline Dom Cobb is a skilled thief, the absolute best in the dangerous art of extraction, stealing valuable secrets from deep within the subconscious during the dream state, when the mind is at its most vulnerable. Cobb's rare ability has made him a coveted player in this treacherous new world of corporate espionage, but it has also made him an international fugitive and cost him everything he has ever loved. Now Cobb is being offered a chance at redemption. One last job could give him his life back but only if he can accomplish the impossible-inception.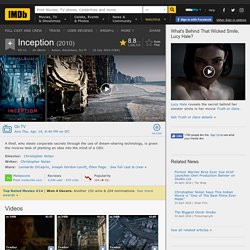 Toy Story 3 (2010)
vaste question crap, vaste question... by laurent Sep 3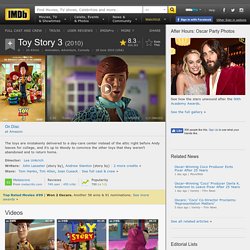 Edit Storyline Woody, Buzz and the whole gang are back. As their owner Andy prepares to depart for college, his loyal toys find themselves in daycare where untamed tots with their sticky little fingers do not play nice. So, it's all for one and one for all as they join Barbie's counterpart Ken, a thespian hedgehog named Mr.
Toy Story 3 (2010)