Tools & Services
The 30 Best Content Curation Resources for Marketers and Business Pros
When I first graduated from college almost 20 years ago, I quickly learned that I was not prepared to have conversations with experienced business professionals on the reality of the business challenges they were confronting. My approach was to subscribe to 3 magazines: BusinessWeek, Fast Company and Newsweek and I read the newspaper every single day.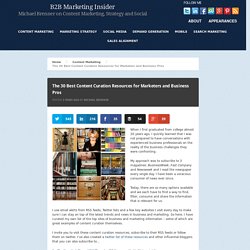 TechValidate: Web-based software that gets you more customer proof, faster.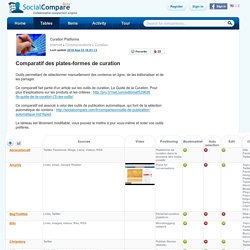 Outils permettant de sélectionner manuellement des contenus en ligne, de les éditorialiser et de les partager.
Content Curation, Social Media and Beyond
B2B Marketing Platform | Home