Art2
<img src="http://www.thefoxisblack.com/blogimages//jillian-tamaki-goblin-market-1.jpg" alt="Jillian Tamaki illustrates Goblin Market, a selection of poems by Christina Rossetti" title="Jillian Tamaki illustrates Goblin Market, a selection of poems by Christina Rossetti" width="576" height="571" class="aligncenter size-full wp-image-38925" /> <img src="http://www.thefoxisblack.com/blogimages//jillian-tamaki-goblin-market-2.jpg" alt="Jillian Tamaki illustrates Goblin Market, a selection of poems by Christina Rossetti" title="Jillian Tamaki illustrates Goblin Market, a selection of poems by Christina Rossetti" width="576" height="789" class="aligncenter size-full wp-image-38926" />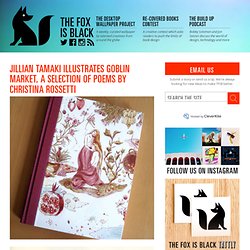 Jillian Tamaki illustrates Goblin Market, a selection of poems by Christina Rossetti
Palettes of Famous Painters
Absurd Overheard
Zoë Williams was born in 1983 in New Orleans, Louisiana where she lived until hurricane Katrina devastated the city in 2005. Her work has been displayed at venues around the country, notably Gallery Hanahou (New York), the Ogden Museum of Southern Art (New Orleans), the Museum of Death (Los Angeles), and Roq La Rue (Seattle). She currently lives and works in New York, NY.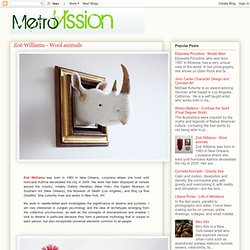 Zoë Williams - Wool animals ~ MVS
albums sign in Use an Imgur account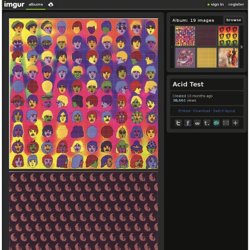 Acid Test
A Note on the Late Work of Jules Olitski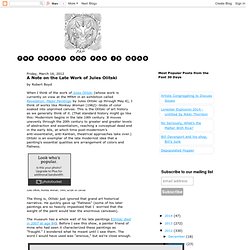 by Robert Boyd When I think of the work of Jules Olitski (whose work is currently on view at the MFAH in an exhibition called Revelation: Major Paintings by Jules Olitski up through May 6), I think of works like Monkey Woman (1962)--blobs of color soaked into unprimed canvas. This is the Olitski of art history as we generally think of it.
With just two and a half years of experience, 16-year-old Spanish photographer Cristina Otero captivates us with these zoomed-in self-portraits. Using fruit as her inspiration in this series entitled Tutti Frutti , Otero disrupts the conventional notions of feminine beauty and interacts with different fruits in a seductive performance for the camera. She draws the viewer in with her wide, innocent eyes while the bold, striking colors of her make-up complement each fruit. During an interview, she said that she loves photographing the human face because, "It's like a dictionary of emotions and ideas, all you want in a person is there, written on her face, so easy to decipher." Using her own face as the canvas, Otero creates refreshing photos that are extraordinarily eye-catching.
16-Year-Old's Wildly Fruity Self-Portraits
Donna Ferrato started out photographing pleasure. She ended up confronting pain. While following the story of sexual adventurers, she stood stunned in the bathroom doorway of a New Jersey mansion while a man screamed at his wife. As he pulled back his right arm, Ms. Ferrato raised her camera and took a picture.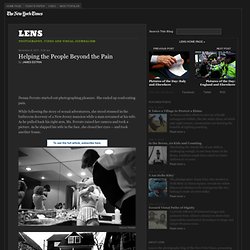 Domestic Abuse in the Photos of Donna Ferrato
Art Inconnu - Little-known and under-appreciated art.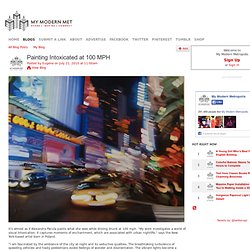 It's almost as if Alexandra Pacula paints what she sees while driving drunk at 100 mph. "My work investigates a world of visual intoxication; it captures moments of enchantment, which are associated with urban nightlife," says the New York-based artist born in Poland. "I am fascinated by the ambiance of the city at night and its seductive qualities.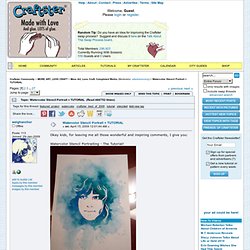 Okay kids, for leaving me all those wonderful and inspiring comments, I give you: Watercolor Stencil Portraiting - The Tutorial! Bear with me, it's almost midnight and I am exhausted, and I leave for vacation tomorrow.
I first wanna thank all you people giving me so much feedback and beautiful messages! You keep me alive, seriously! THANK YOU, and sorry if I don't reply everybody's messages.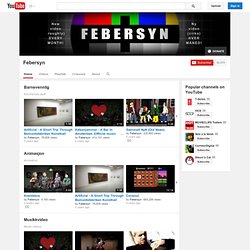 lassegg's Channel
POSTPOST
1Z7Pa.jpg (2332×1749)
Фото и рисунки, арт и креативная реклама
Joseph Crepin
Aloise
Le Facteur Cheval
wolfli
19th and 20th Century Art Links Last update: March 21,2002 (links verified). Maintained by Jeffery Howe (email: howej@bc.edu ) Index | 19th Century Art | 20th Century Art | Contemporary Religious Artists | Artist's Personal Pages | Surrealism | Art on the Web |
Art Web Sites: 19th and 20th centuries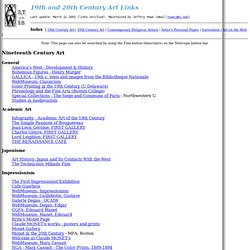 ANDY DENZLER | VISUAL ARTIST | www.andydenzler.com