Global
Bank Transfers cannot be made through the Avaaz website at this time. Use the account information below to initiate a Bank Transfer right now with online banking through your bank's website or an online transfer service.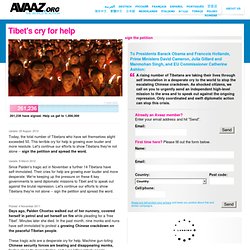 Tibet's cry for help
Rebels sweep Tripoli
Libyan rebels celebrate Monday after taking control of most of the capital, Tripoli, even as Moammar Gadhafi's exact whereabouts remain unknown.
James Mollison traveled around the globe and took some incredibly eye-opening photos of children's bedrooms.