Furniture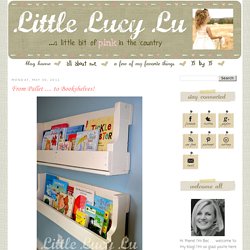 Pallet Bookshelves
Oh my goodness gracious!!! I haven't been THIS excited about a project since my ladder laundry rack ! (Well, the mom cave is pretty exciting, too - but that's not done yet!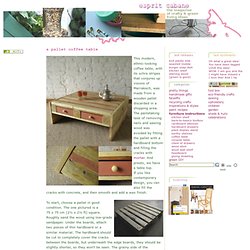 This modern, ethnic-looking coffee table, with its ochre stripes that conjures up visions of Marrakech, was made from a wooden pallet discarded in a shopping area.
pallet coffee table
Ladder Bookshelf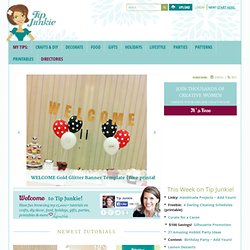 Turn your free TJCC membership into your online crafty resume! That's right, everything you upload to the site will remain here beautifully stored, forever. It's all in one place and easy to share with friends, customers, and family! As always, YOU get complete credit for what you've made and we'll help you share it with the world. It's also easy to send friends and potential customers to see your work.
Upholstered Bucket Ottoman
Brooke from Killer B turned a galvanized bin into a gorgeous ottoman for her baby's nursery.