Appitizers
Favorite Family Recipes: Fruit Salsa with Cinnamon & Sugar Chips. With the Super Bowl this Sunday, I though I would share an appetizer that is a favorite at our house.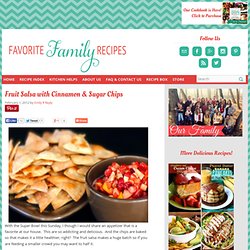 This are so addicting and delicious. And the chips are baked so that makes it a little healthier, right? The fruit salsa makes a huge batch so if you are feeding a smaller crowd you may want to half it. Mascarpone Stuffed Strawberries. Saturday, July 2, 2011 I'm hoping everyone isn't completely sick of red white and blue recipes for July 4th.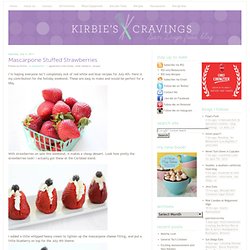 Here is my contribution for the holiday weekend. These are easy to make and would be perfect for a bbq. Bacon Scotch Eggs. Tuesday, January 17, 2012 Bacon Scotch Eggs Everyone's already given up on their New Year's resolution to be healthy and lose weight right?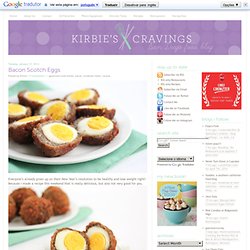 Because I made a recipe this weekend that is really delicious, but also not very good for you. Almost-Famous Bloomin' Onion Recipe : Food Network Kitchens. Directions For the Dip:For the Onion: See how to slice a Bloomin' Onion Combine all of the dip ingredients in a bowl, cover and refrigerate.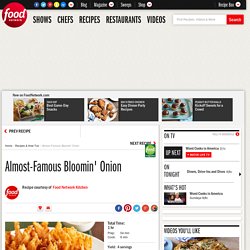 Slice the onion (see below). Whisk the flour, cayenne, paprika, thyme, oregano, cumin and 1/2 teaspoon black pepper in a bowl. Pizza Pretzel Bites. Pizza Pretzel Bites Today is one of my favorite days of the year…the start of college football season.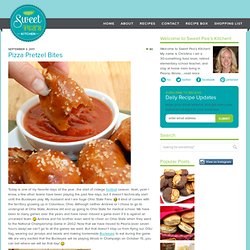 Yeah, yeah I know, a few other teams have been playing the past few days, but it doesn't technically start until the Buckeyes play. My husband and I are huge Ohio State Fans. It kind of comes with the territory growing up in Columbus, Ohio. Panko Mozzarella Sticks! I first discovered panko bread crumbs back in 1999.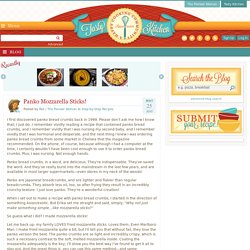 Please don't ask me how I know that; I just do. I remember vividly reading a recipe that contained panko bread crumbs, and I remember vividly that I was nursing my second baby, and I remember vividly that I was hormonal and desperate, and the next thing I knew I was ordering panko bread crumbs from some market in Chelsea that the magazine recommended. Caramelized Onion, Mushroom & Gruyere Tartlets. Continuing down the road of appetizers, dips and snack food leading up to the Super Bowl, I give you this somewhat "upscale" game day food.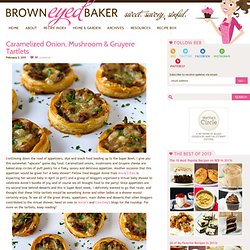 Caramelized onions, mushrooms and Gruyere cheese are baked atop circles of puff pastry for a flaky, savory and delicious appetizer. Another occasion that this appetizer would be great for? A baby shower! Fellow food blogger Annie from Annie's Eats is expecting her second baby in April (a girl!) Hawaiian Quesadillas. Fried Mozzarella Sticks. [ Close Privacy Policy ] Privacy Policy / Your California Privacy Rights Revised and posted as of March 4, 2013 Prime Publishing, LLC and Ginsburg Enterprises Incorporated ("Company," "we" or "us") reserves the right to revise this Privacy Policy at any time simply by posting such revision, so we encourage you to review it periodically.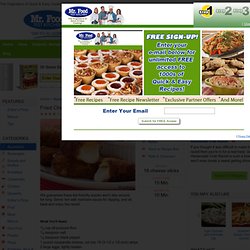 Pizza Bites. Deep Dish Fruit Pizza. My sister-in-law Missy first introduced me to the concept of fruit pizza years and years ago, and here's how: she brought one to my house and I proceeded to eat the whole thing.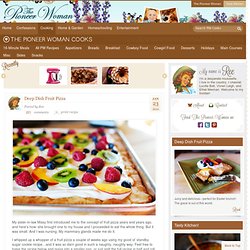 But it was small. And I was nursing. Cheesy Chicken, Bacon and Avocado Quesadillas. What is it about bacon & avocado that I absolutely love??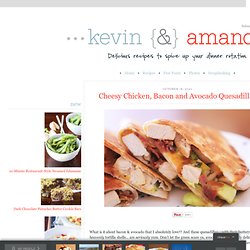 And these quesadillas… with their buttery, crispy, heavenly tortilla shells… are seriously yum. Don't let the green scare ya, avocados have a really delicious taste. I promise they're not just thrown in to "healthify" this recipe! A Say, Say, Savory Onion, Cheese and Bacon Tart. August 14, 2006 | By Adam Roberts | 13 Comments If it's fair to mock Diane Keaton for ordering pastrami on white bread with mayo in "Annie Hall," then it's fair to mock me for not knowing much about savory tarts and quiche-like items. In my Jewish upbringing both in New York and Boca Raton, Florida I never encountered a savory tart or a quiche. How To Make Latkes. December 12, 2007 | By Adam Roberts | 16 Comments Hanukkah may be over today, but that doesn't mean it's too late to make latkes.
If you've never made latkes before, may I suggest you do so tonight? Deviled Eggs. December 16, 2008 | By Adam Roberts | 29 Comments There are certain dishes that I don't like until I make them myself. For example, this may come as a shock to you, but I used to hate–and I mean hate–macaroni and cheese. I know! But I grew up in a non-cheese household (longtime readers know that my dad hates cheese) so whenever I'd go to someone's house and there'd be mac and cheese for dinner, I'd have to make up an excuse not to eat it ("I'm allergic," I'd say.) But then, once I got into cooking, I made a few mac and cheeses (here's one here) and once I understood the basic components of the dish–the bechamel, the way the cheese melts into the sauce, the way it all bakes in the oven–I could stomach other people's mac and cheese because I understood what it was and how it was made.
How To Make Fresh Spring Rolls. Tonight's dinner incorporated two ingredients I've never used before…and was quite nervous about using! 1. Rice Sticks: Recipe | pickled red beet eggs. Easy Classic Deviled Eggs. Baked Sweet Potato Fries. Alicia's Awesome Crab Rangoon. Green Bean Bacon Bundles. Baked Spinach Dip Mini Bread Bowls.
Hamburger Sliders Recipe. Honey- Glazed Chicken Wings Recipe. Crab Rangoons. Herbed Turkey Meatballs and Cranberry Barbeque Sauce Recipe. Coconut shrimp with Mango Salsa Recipe. Baked Mac and Cheese Cupcakes.
---