Image
Hébergement gratuit pour vos images et photos
What is this ? The random image generator is a free tool that will generate placeholder or dummy images in your specific dimensions. The images are randomly generated abstracts. Why ? Dogs are great but... When working with websites etc. it's important to keep things as professional as possible.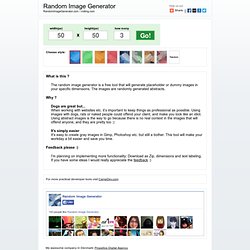 The Random Image Generator | RandomImageGenerator.com - rndimg.com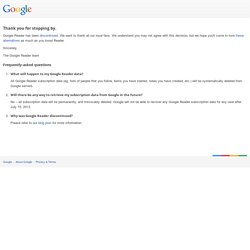 Google Reader has been discontinued. We want to thank all our loyal fans. We understand you may not agree with this decision, but we hope you'll come to love these alternatives as much as you loved Reader.