Crafts
Creating desserts with dark and white chocolate is great, but sometimes you may get bored with the restricted choice of colours. Since my recent post about the simple chocolate painting technique I've felt the urge to find methods to dye chocolate so I could paint more elaborate pictures. The difficulty is that chocolate doesn't mix well with regular liquid food colouring, so I decided to go with powder alternatives instead, some of them homemade. I refrained from using artificial food colouring. It's not that I condemn it because of fear of health risks – It's rather because I like being challenged. The fact that I, erm, don't have access to artificial colouring powder might count as a reason as well.
15 Ways to Naturally Colour & Flavour White Chocolate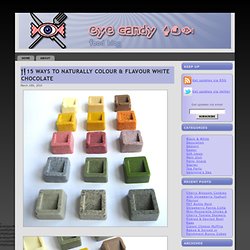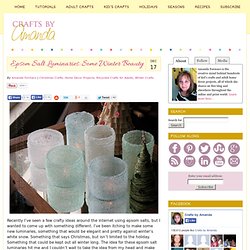 Recently I've seen a few crafty ideas around the internet using epsom salts, but I wanted to come up with something different. I've been itching to make some new luminaries, something that would be elegant and pretty against winter's white snow. Something that says Christmas, but isn't limited to the holiday. Something that could be kept out all winter long. The idea for these epsom salt luminaries hit me and I couldn't wait to take the idea from my head and make them a reality.
Apple Computer Inc. was established on April 1st, 1976 and incorporated on January 3rd, 1977. Apple first started advertising its products in the late 1970s. Here's a amazing compilation of some of Apple's most notable advertisements from the 70s until the 2002. It's amazing how much the Apple product line and technology in general has evolved in such a relatively short period of time. In the 80s ads were text-heavy and light on images, as were many computer and technology ads from that era.
7 Clothespin Craft Ideas
Tinwork Embossed tinwork is sometimes used to decorate rustic style photo or mirror frames, or just to make decorative items such as Christmas tree decorations. The metal used is usually thicker (tinplate) and is normally worked with hammered tools - I wanted to try to get a similar effect, but with a bit less effort.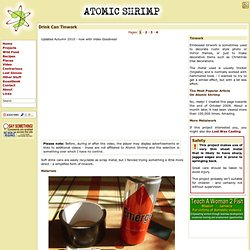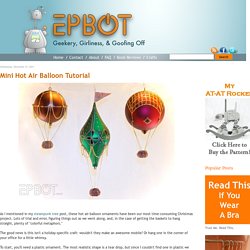 As I mentioned in my steampunk tree post, these hot air balloon ornaments have been our most time-consuming Christmas project. Lots of trial and error, figuring things out as we went along, and, in the case of getting the baskets to hang straight, plenty of "colorful metaphors." The good news is this isn't a holiday-specific craft: wouldn't they make an awesome mobile? Or hang one in the corner of your office for a little whimsy. To start, you'll need a plastic ornament. The most realistic shape is a tear drop, but since I couldn't find one in plastic we went with round ones and this funky dealio:
[Photo: Blake Royer] I'm not sure I'll ever quite tire of the magical combination of garlic and chile—when a recipe begins with a little olive oil and garlic and a pinch of crushed red pepper flakes, I know we're off to a good start. I'm even more inclined when the involved recipe requires about 10 minutes of cooking and hardly any chopping to boot. I pulled this one from So Easy by Ellie Kreiger, which is full of health-conscious recipes that pack a lot of flavor. Healthy it might have been, but more importantly, delicious. Even though it's December and the snow has been falling furiously in Chicago, the sweet bursts of the grape tomatoes (which tend to be pretty tasty even through the winter months compared to regular tomatoes) and fragrant basil brought to mind a summer picnic.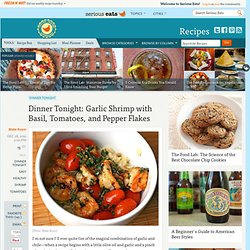 Handmade Halloween: Make Spider Sack Decor with the Kids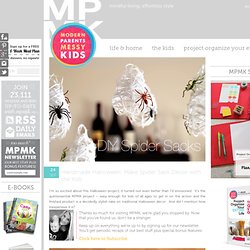 I'm so excited about this Halloween project, it turned out even better than I'd envisioned. It's the quintessential MPMK project – easy enough for kids of all ages to get in on the action and the finished product is a decidedly stylish take on traditional Halloween decor. And did I mention how inexpensive it is?
I am excited to be offering 30 days of fun crafts to keep kids active and entertained this summer! You won't want to miss a day of these fun crafts for kids from some amazing bloggers! Please be sure to pay them a visit!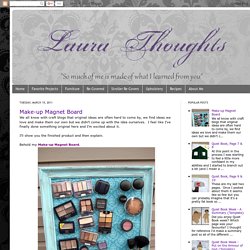 We all know with craft blogs that original ideas are often hard to come by, we find ideas we love and make them our own but we didn't come up with the idea ourselves. I feel like I've finally done something original here and I'm excited about it. I'll show you the finished product and then explain. Behold my Make-up Magnet Board.