Stumble Upon
Incredibly Beautiful Kensington House by SHH Architects. The Kensington House designed by SHH Architects under the supervision of 'René Dekker is a vision in itself.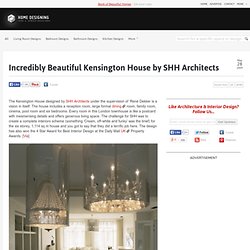 The house includes a reception room, large formal dining room, family room, cinema, pool room and six bedrooms. Every room in this London townhouse is like a postcard with mesmerising details and offers generous living space. The challenge for SHH was to create a complete interiors scheme (something 'Cream, off-white and funky' was the brief) for the six storey, 1,114 sq m house and you got to say that they did a terrific job here. The design has also won the 4 Star Award for Best Interior Design at the Daily Mail UK Property Awards.
Social Radio - Listen to Music with Friends, for Free! Pour a Glass of Wine and Sink Into One of These Unusual, Luxurious Bathtubs - StumbleUpon. This is the photo that got me busy writing this ideabook.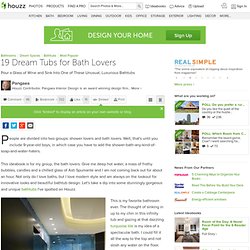 I had never before seen a glass-sided bathtub, and this one completely appeals to my minimalist tendencies. The architect, David Stern, says the client wanted this custom made tub for the kids bathroom and wanted it to feel fresh and fun. Time Value of Money Calculator. Your source of daily updated funny pictures and gifs. - StumbleUpon. - StumbleUpon. Ridgewood Residence in California by Assembledge. Located in LA, this beauty by Assembledge takes into consideration the great SoCAL weather with a series of areas that transpire the outside inside the house.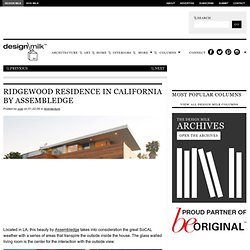 The glass walled living room is the center for the interaction with the outside view. Cedar siding keeps a warm fell while colored MDO panels bring a touch of personality. Using full length glass doors at the rear of the house creates a sense of openness blurring the line between spaces.
Recipies
- StumbleUpon. The 15 Best Staged Splash Mountain Photos. Inspirational quotes | #433 & From up North | Design inspiration & news - StumbleUpon. Popular baby names. You are exiting the Social Security Administration's website.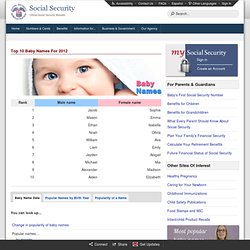 Select OK to proceed. Disclaimer The Social Security Administration (SSA) website contains links to websites not affiliated with the United States government. These may include State and Local governmental agencies, international agencies, and private entities. Articles | Lost Art of Hand Balancing. Handstand Basics How to do a Handstand The Benefits of Hand Balancing Safety ConcernsWrist Stretching and Soreness Handstands and Scientific Balancing Different Styles of Handstands The Perfect Handstand Glossary of Hand Balancing TermsHandstand Guide for Beginners Hand Balancing ExercisesHow to do Handstand Pushups The basics of doing handstand pushups against the wall.How to do the Frogstand Press How to pressup from a knees on elbows stand into a handstand.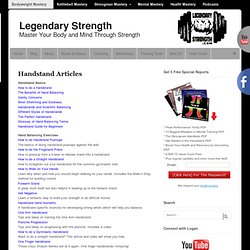 How to do a Straight Handstand How to straigthen out your handstand for the common gymnastic look. How to Walk on Your Hands Learn why when and how you should begin walking on your hands. Five Seconds Of Every #1 Pop Single Part 2 by mjs538 on SoundCloud - Create,... Top Sad Songs. Music and songs are usually associated with joy and happiness but sometimes, we do end up facing issues which are not easy to deal with and end up alone and depressed.
For such drastic times, our favorite lyricists and singers have written songs which best describe the emotions that most of us feel. The dreams in which I'm dying are the best I've ever had.
---