Stumble Upon
The Kensington House designed by SHH Architects under the supervision of 'René Dekker is a vision in itself.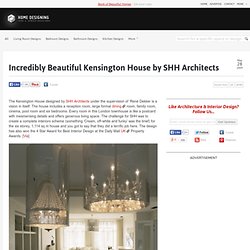 Incredibly Beautiful Kensington House by SHH Architects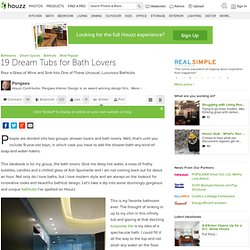 This is the photo that got me busy writing this ideabook. I had never before seen a glass-sided bathtub, and this one completely appeals to my minimalist tendencies.
Time Value of Money Calculator
Located in LA, this beauty by Assembledge takes into consideration the great SoCAL weather with a series of areas that transpire the outside inside the house. The glass walled living room is the center for the interaction with the outside view.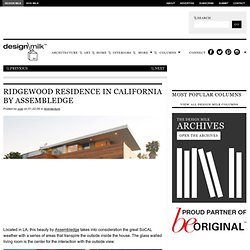 Ridgewood Residence in California by Assembledge | Design Milk
- StumbleUpon
Popular baby names
Articles | Lost Art of Hand Balancing
Five Seconds Of Every #1 Pop Single Part 2 by mjs538 on SoundCloud - Create,...
Top Sad Songs
Always keep a list of the top sad songs in your playlist, they help you get over a bad break up or a low phase in your life. This article provides you information on some of the top sad songs in various music genres. Almost every individual in this world has faced sadness at some point in life.