Stumble Upon
The Kensington House designed by SHH Architects under the supervision of 'René Dekker is a vision in itself.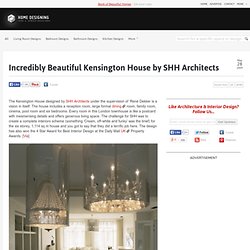 Incredibly Beautiful Kensington House by SHH Architects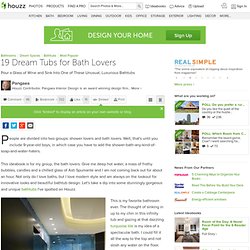 This is the photo that got me busy writing this ideabook. I had never before seen a glass-sided bathtub, and this one completely appeals to my minimalist tendencies. The architect, David Stern, says the client wanted this custom made tub for the kids bathroom and wanted it to feel fresh and fun.
Time Value of Money Calculator
Located in LA, this beauty by Assembledge takes into consideration the great SoCAL weather with a series of areas that transpire the outside inside the house. The glass walled living room is the center for the interaction with the outside view.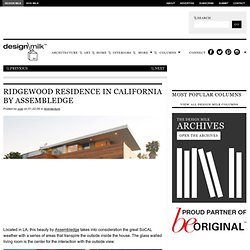 Ridgewood Residence in California by Assembledge | Design Milk
- StumbleUpon
Popular baby names
You are exiting the Social Security Administration's website.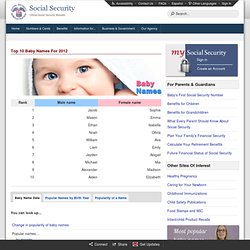 Articles | Lost Art of Hand Balancing
Five Seconds Of Every #1 Pop Single Part 2 by mjs538 on SoundCloud - Create,...
Top Sad Songs
Music and songs are usually associated with joy and happiness but sometimes, we do end up facing issues which are not easy to deal with and end up alone and depressed. For such drastic times, our favorite lyricists and singers have written songs which best describe the emotions that most of us feel. The dreams in which I'm dying are the best I've ever had.