Recherches diverses
Evernote Clearly :Veille
Clearly fait en un clic, de jolis articles de site ou de blog faciles à lire. Clearly élimine toutes les distractions de votre expérience de lecture en ligne et vous permet même de parcourir des articles à plusieurs pages dans un affichage uniforme.Connectez Clearly à Evernote pour coller et synchroniser des articles avec tout ordinateur, téléphone et toute tablette que vous utilisez. Personnalisez-le !Choisissez parmi les trois affichages ou créez votre propre affichage. Des raccourcis clavier personnalisables vous permettent de lancer rapidement Clearly et de coller des articles directement dans Evernote. S'organiser !
Scraper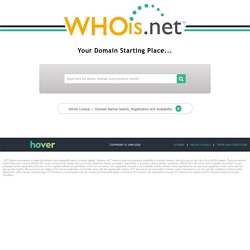 Our WhoIs lookup is designed to help you perform a variety of whois lookup functions. WhoIs lets you perform a domain whois search, whois IP lookup and search the whois database for relevant information on domain registration and availability. This can help provide insight into a domain's history and additional information. Use WhoIs lookup anytime you want to perform a search to see who owns a domain name, how many pages from a site are listed with Google or even search WhoIs address listings for a website's owner.
Amorcer une recherche avec Google est en apparence fort simple. La plupart de ses usagers se contentent d'inscrire quelques mots-clés relatifs à l'objet de leurs recherches, avant d'appuyer sur le bouton Rechercher. Après quelques secondes, ils obtiennent des milliers de résultats et tentent de trouver parmi eux la perle rare.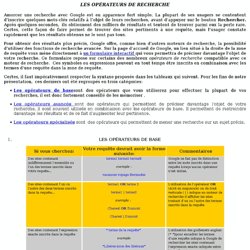 ArtsMovies, Television, Music...GamesVideo Games, RPGs, Gambling...Kids and TeensArts, School Time, Teen Life...ReferenceMaps, Education, Libraries...ShoppingClothing, Food, Gifts... BusinessJobs, Real Estate, Investing...HealthFitness, Medicine, Alternative...NewsMedia, Newspapers, Weather...RegionalUS, Canada, UK, Europe...SocietyPeople, Religion, Issues... ComputersInternet, Software, Hardware...HomeFamily, Consumers, Cooking...RecreationTravel, Food, Outdoors, Humor...ScienceBiology, Psychology, Physics...SportsBaseball, Soccer, Basketball... World Català, Česky, Dansk, Deutsch, Español, Esperanto, Français, Galego, Hrvatski, Italiano, Lietuvių, Magyar, Nederlands, Norsk, Polski, Português, Română, Slovensky, Suomi, Svenska, Türkçe, Български, Ελληνικά, Русский, Українська, עברית‭, ‬العربية, ไทย, 日本語, 简体中文, 繁體中文, …