Second Life
Virtual Worlds, Avatars, free 3D chat, online meetings - Second Life Official Site. Second Life Destination Guide - A Virtual World Directory for your Virtual Life. Metropolis City has a certain futuristic charm.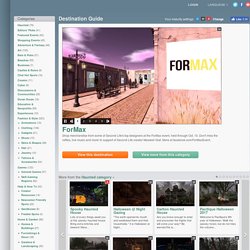 Visit each of the four distinctly elemental areas, clubs, lounges, dance floors, towering neon skyscrapers and more. There's obviously been quite a bit of thought placed in this intricate location, not to mention live DJ's from across the globe, fight nights and other grand events. Fire, wind, water, earth, see how they all combine in the sprawling sci-fi Metropolis. The future awaits! View this destinationView more from this category. Achats. Second Life Marketplace. Langue Accueil | Aide Panier (0) ArticlesVendeurs/Boutiques.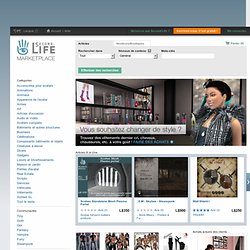 Photographie
Accessoires Body. Accessoires. Maisons. Shapes. Skins. Vétements. Véhicules. Communauté : Accueil. Achat de terrain. Assistance.
---