Festivals to participate in 2012
Halo Gaia - HOLISTIC TOURISM in South Africa & Mozambique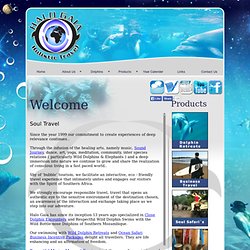 Soul Travel Since the year 1999 our commitment to create experiences of deep relevance continues.. Through the infusion of the healing arts, namely music, Sound Journey, dance, art, yoga, meditation, community, inter species relations ( particularly Wild Dolphins & Elephants ) and a deep immersion into nature we continue to grow and share the realization of conscious living in a fast paced world.. Shy of 'bubble' tourism, we facilitate an interactive, eco - friendly travel experience that intimately unites and engages our visitors with the Spirit of Southern Africa. We strongly encourage responsible travel, travel that opens an authentic eye to the sensitive environment of the destination chosen, an awareness of the interaction and exchange taking place as we step into our adventure. Halo Gaia has since its inception 13 years ago specialized in Close Dolphin Encounters and Respectful Wild Dolphin Swims with the Wild Bottle-nose Dolphins of Southern Mozambique.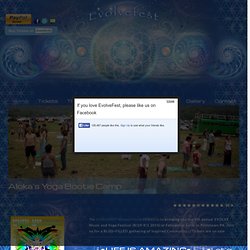 EVOLVEFEST~AUG. 31 - SEPT. 3 2012 - An Adventure of Consciousness and Joy! • Rickey Farm • 442 State Route 94 • Vernon, NJ 07462
Yoga - Dj's – Live Bands – Theme Campsites – Installation Art – Workshops – Community Ceremonies - Interactive Performances – Healing Sanctuary – Ascension Temple – Health and Wellness Vendors- Bhakti Fashion – Organic Food – Permaculture – Kirtan – Camping & Nature – Central Fire – Drum Circles Evolvefest is the Northeast's leading transformational/transitional-culture gathering, attracting thousands of HyperCreative, RadicallyResponsible and HeartCentered individuals from all walks of life~! In 2013 the EVOLVEFEST TRIBE invites YOU to experience the MAGIC that happens when WE gather together with sacred intention~! The Evolvefest vision arises from our collective power to move forward as ONE Earth Tribe that is coming into positive and healthy alignment with ourselves, with one another, with our Planet and with all beings everywhere.