PM
Each year, various business magazines ceremoniously unveil their Fastest Growing Companies lists. The companion profiles typically attribute the catalyst to broad and amorphous differentiators like leadership, innovation, and culture. The truth is far more specific. Over the past few years, Eloqua has studied the revenue performance of a wide range of companies.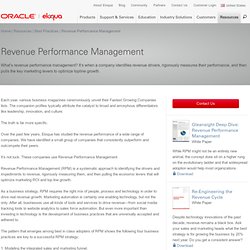 Revenue Performance Management
Broadcast Yourself.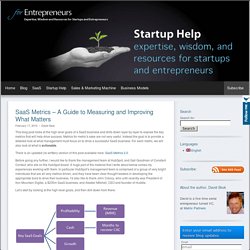 This blog post looks at the high level goals of a SaaS business and drills down layer by layer to expose the key metrics that will help drive success. Metrics for metric's sake are not very useful. Instead the goal is to provide a detailed look at what management must focus on to drive a successful SaaS business.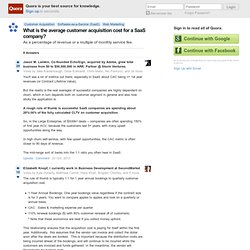 What is the average customer acquisition cost for a SaaS company
The rule of thumb is typically 1:1 for 1 year annual bookings to quarterly customer acquisition cost.1 Year Annual Bookings: One year bookings value regardless if the contract size is for 3 years. You want to compare apples to apples and look on a quarterly or annual basis.CAC: Sales & marketing expense per quarter110% renewal bookings ($) with 80% customer renewal (# of customers) * Note that these economics are best if you collect money upfront. This relationship ensures that the acquisition cost is paying for itself within the first year. Additionally, this assumes that the vendor can invoice and collect the dollar soon after the deals are booked.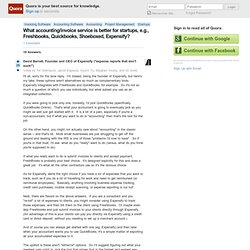 What accounting/invoce service is better for startups; Freshbooks, Quickbooks, Shoeboxed, Expensify
Hi all, sorry for the slow reply. I'm biased, being the founder of Expensify, but here's my take: these options aren't alternatives so much as complementary tools. Expensify integrates with Freshbooks and QuickBooks, for example. So it's not so much a question of which you use individually, but what subset you use as an integrated collection.
What are the top 5 questions to ask before taking on a new project
Project | Project Professional 2010 | Project 2010 Server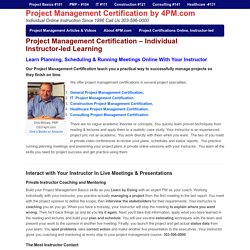 Project Management Certification
Our Project Management Training & Certification Teaches you How to Deliver The Scope, On time And Within Budget Communicator - Keeps everyone connected with relevant decision making data in verbal or written information flows that are "just enough." Courses Basics, Advanced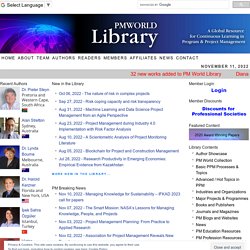 Click Icons to Visit Sponsor Web Sites Vol. XIV Issue III - March 2012 Project Management eJournal Interview with Roberto Mori
pmforum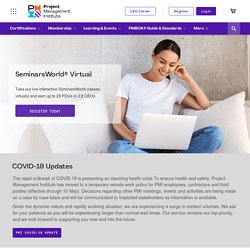 Earn a certification that employers demand PMI credentials distinguish you in the job market and can help you move ahead. Several certifications including the PMP® validate a range of education and experience levels in project management. Find out more or get started now to apply. PMP® credential holders earn higher salaries than non-credentialed project managers as shown in the Project Management Salary Survey–Eighth Edition.
http://dfca.larc.nasa.gov/cl/cstp.html
Portail d'informations Ce site est en vente!