PM
Each year, various business magazines ceremoniously unveil their Fastest Growing Companies lists.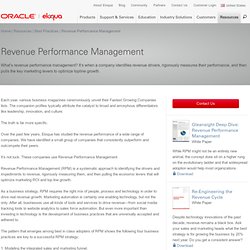 Revenue Performance Management
Broadcast Yourself.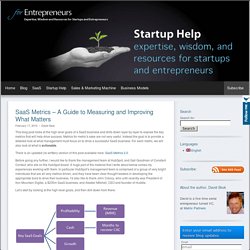 This blog post looks at the high level goals of a SaaS business and drills down layer by layer to expose the key metrics that will help drive success. Metrics for metric's sake are not very useful. Instead the goal is to provide a detailed look at what management must focus on to drive a successful SaaS business.
What is the average customer acquisition cost for a SaaS company
What accounting/invoce service is better for startups; Freshbooks, Quickbooks, Shoeboxed, Expensify
What are the top 5 questions to ask before taking on a new project
Project | Project Professional 2010 | Project 2010 Server
Project Management Certification
pmforum
http://dfca.larc.nasa.gov/cl/cstp.html
Portail d'informations Ce site est en vente!