Local
Agricultura con valor añadido · ELPAÍS.com
El sector agrario navarro constituye un espejo donde se mira el resto del campo español, tanto por su estructura de producción como, sobre todo, por su organización. Frente a lo que sucede en otras latitudes, en la comunidad foral existe un solo sindicato mayoritario, la Unión de Agricultores y Ganaderos, una caja rural fuerte y una potente organización cooperativa. Antaño, Agropecuaria Navarra y hoy, Grupo AN, como cooperativa de segundo grado que va desde los procesos de producción a los de comercialización y transformación, con una amplia gama de industrias agroalimentarias en su seno.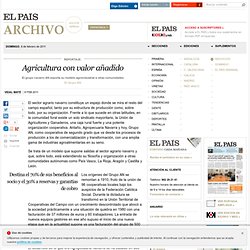 GRUPO AN - ALIMENTACION NATURAL
How does local food delivery work
Thinking about signing up for a CSA but want to learn more about the idea before you commit? Read on. For over 25 years, Community Supported Agriculture (CSA) has become a popular way for consumers to buy local, seasonal food directly from a farmer.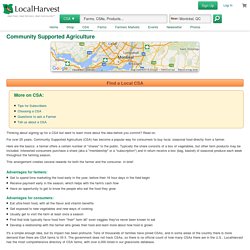 Log In - The New York Times