Foodie Delights
Beef Up with the Best Burgers in America. By Katrina Brown Hunt When Matt McKinney took a 39-day road trip in 2012, he experienced one version of the American dream, just before he reached the Pacific Ocean: a flawless burger.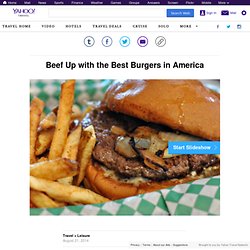 "It was a really big, juicy patty and a perfectly moist bun," says the Dallas-based credit analyst, who had stopped at gastropub Father's Office, in Santa Monica, Calif., on the recommendation of a friend. Las Vegas Buffet - Bacchanal Buffet – Caesars Palace. Now utilizing FreshTxt, a virtual waitlist for your convenience.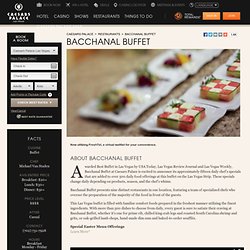 Awarded Best Buffet in Las Vegas by USA Today, Las Vegas Review Journal and Las Vegas Weekly, Bacchanal Buffet at Caesars Palace is excited to announce its approximately fifteen daily chef's specials that are added to over 500 daily food offerings at this buffet on the Las Vegas Strip. These specials change daily depending on products, season, and the chef's whims. Bacchanal Buffet presents nine distinct restaurants in one location, featuring a team of specialized chefs who oversee the preparation of the majority of the food in front of the guests. This Las Vegas buffet is filled with familiar comfort foods prepared in the freshest manner utilizing the finest ingredients.
Schwartz Out of this World Chocolates - Schwartz Candies. Roscoe's House of Chicken and Waffles. Roscoe's on Pico Blvd.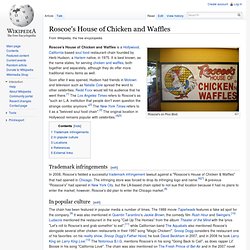 Roscoe's House of Chicken and Waffles is a Hollywood, California-based soul food restaurant chain founded by Herb Hudson, a Harlem native, in 1975. It is best known, as the name states, for serving chicken and waffles, both together and separately, although they do offer more traditional menu items as well. Soon after it was opened, Hudson had friends in Motown and television such as Natalie Cole spread the word to other celebrities; Redd Foxx would tell his audience that he went there.[1] The Los Angeles Times refers to Roscoe's as "such an L.A. institution that people don't even question the strange combo anymore. BIG Bar. Big city, big views, big drinks.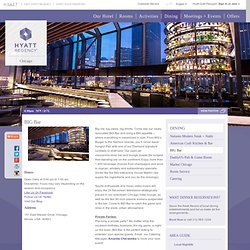 Come see our newly renovated BIG Bar and bring a BIG appetite – where everything is maximized in size. From BIG's Burger to the Nachos Grande, you'll never leave hungry! Pair with one of our Diamond signature cocktails or draft beer. Our open-air mezzanine-level bar and lounge boasts the longest free-standing bar on the continent. Enjoy more than 1,400 beverage choices from champagne and wine to cognac, whiskey and extraordinary specialty drinks like the BIG Interactive House Martini (we supply the ingredients and you do the mixology). Best german chocolate cake. 10 dreamy dining destinations. The White Barn Inn in Kennebunkport, ME (Photo: Courtsy of the White Barn Inn) By now, the word is out that Manhattan's River Café is the perfect place for a marriage proposal, and that the French Laundry is the place to go in the Napa Valley.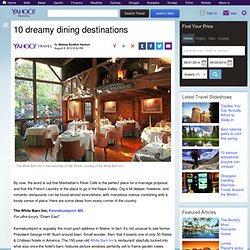 Dig a bit deeper, however, and romantic restaurants can be found almost everywhere, with marvelous menus combining with a lovely sense of place. Here are some ideas from every corner of the country. The White Barn Inn, Kennebunkport, MEFor ultra-luxury "Down East" Jelly Shot Test Kitchen.
The 38 Essential Las Vegas Restaurants, July 2013 - Eater 38. Certainly the most molecular of all the city's elite French rooms, the approach here is to take a modern "twist" to more classical French fare.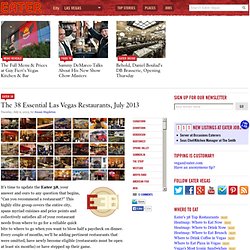 Chef Pierre Gagnaire spends 33 days a year in house to ensure that this culinary mission is achieved and the experience matches the extraordinary Strip views seen from the space's 23rd floor perch. Every chef in town stops by Mitsuo Endo's tiny 48-seater that serves up Japanese robataki dishes, small portions cooked over a charcoal grill, that can change your life.
---