Reviews
Sue Monk Kidd: By the Book The author of "The Secret Life of Bees" and, most recently, "The Invention of Wings" tries to read a poem every morning along with her coffee: "It's the most important meal of the day." 'Starting Over: Stories' By ELIZABETH SPENCERReviewed by MALCOLM JONES At 92, the novelist and short-story writer Elizabeth Spencer remains a distinguished regional voice. 'Orfeo' Subscriber Content Read Preview Words for the Invisible With an epistolary novel, Mikhail Shishkin demonstrates that he is heir to Tolstoy, Pasternak and Grossman. Sam Sacks reviews "The Light and the Dark." Subscriber Content Read Preview A Moses as Wise as His Namesake Maimonides' vision of a God who reveals himself through nature vaulted all religion into modernity.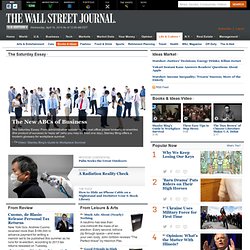 Wall Street Journal Books
The Atlantic Books
USAToday Books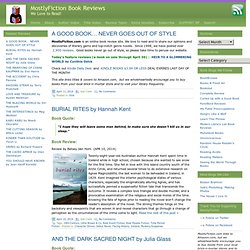 MostlyFiction.com is an online book review site. We love to read and to share our opinions and discoveries of literary gems and top-notch genre novels. Since 1998, we have posted over 2,800 reviews. Good books never go out of style, so please take time to peruse our website. Today's feature review (e-book on sale): THE TOURIST by Olen Steinhaurer
Mostly Fiction Book Reviews
Burial Rites by Hannah KentThe other reviews here have said it all. I want to also recommend the audio version of the book. I listened to a Hatchett Audio recording, 2013, read by Morven Christie. ... read more The Kept by James ScottThis is a very dark story , set in the late 19th century, in rural upstate New York.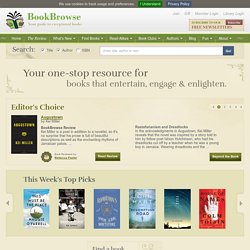 Will the novels of the future be market-researched to please the public, just like Hollywood blockbusters? Laura Miller Cormac McCarthy's ex-wife arrested amid dispute about space aliens After the disagreement, she pulled a gun from her vagina and held it to her boyfriend's head Prachi Gupta Wednesday, Jan 8, 2014 11:00 PM CET Entertainment Aliens, Cormac McCarthy, Books James Franco and Gary Shteyngart are starry-eyed lovers in "Little Failure" book trailer
The Best Children's Books of the Last 100 Years Maybe the most surprising thing about the New York Public Library's newly released list of 100 Great Children's Books of the Last 100 Years is how surprising the list isn't. Lifetime readers will find many old friends here. Amelia Bedelia (1963), The Borrowers (1953), The Cat in the Hat (1957), Curious George (1941), Goodnight Moon (1947), The Hobbit (1937), Madeline (1939), Millions of Cats (1928) and other names familiar to generations of children.
January Magazine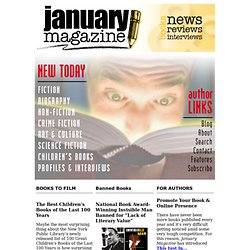 At Leisure with Joyce Saricks: Landing a Whale By Joyce Saricks The time has come to account for the two RA goals I set last January. I said I would listen to Moby-Dick and write about each book I read or listened to in 2013 on Goodreads. I'm declaring victory, but it's been hard-won. I discovered that writing about every book is a daunting task.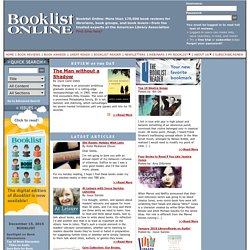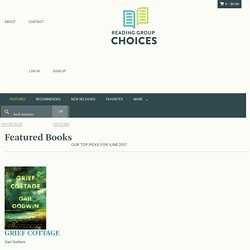 Illuminating and provocative, What She Left Behind is a masterful novel about the yearning to belong--and the mysteries that can belie even the most ordinary life. From bestselling author Kristin von Kreisler comes a poignant, uplifting novel of one woman's journey to healing, and the surprising soul mate that helps guide her there. Intensely moving and absorbing, this is an extraordinary story told with sensitivity and grace, and filled with the depth and breadth of a mother's love. From the national bestselling author of The Serpent and the Pearl comes the continuing saga of the ruthless family that holds all of Rome in its grasp, and the three outsiders thrust into their twisted web of blood and deceit . . . Facing her future as a single mother, psychic Realtor Melanie Middleton is determined to be strong and leave her past with writer Jack Trenholm behind her.
Allreaders.com
How to find the book you are looking for: 2) Do a detailed search by Plot, setting, or character 3) Or do an easy one-click plot search in the blue menu on the lower right side of this page. There are a zillion book review sites out there, but ours is different!