Audiobooks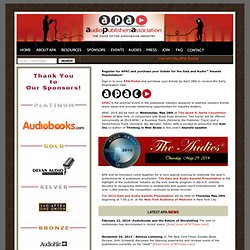 Members, log in here! Each year, APA offers a variety of ways for members to network, gain visibility, access valuable industry discounts, further their industry knowledge, promote products/services, join philanthropic missions and just plain have some fun with other audio industry professionals. [more]
Audio Publishers Association
The Audie Award
Each year, APA honors the best titles in audio publishing at a cocktail and dessert reception and awards ceremony held in conjunction with APAC and BEA. In 2013 the Eighteenth Annual Audies Gala was held at the New-York Historical Society in New York City on Thursday, May 30th. Awards were bestowed in 30 categories, including Biography/Memoir, Business, History, Non-Fiction, Audiobook of the Year, and Distinguished Achievement in Production, and two special awards for Achievement and Sales were presented as well.
APA - Audio Publishers Association - Audies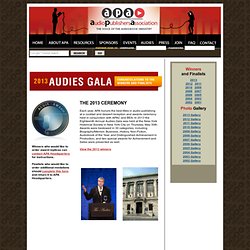 Audiobook Jukebox - Audiobook Reviews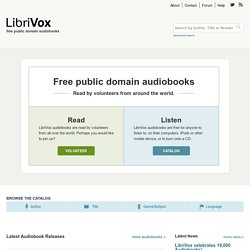 Listen LibriVox provides free audiobooks from the public domain . There are several options for listening.
Audio Book Reviews : Books For Ears
Broken Harbor by Tana FrenchAuthor: Tana FrenchReader: Stephen HoganShort Review: The fourth book in French's excellent Dublin Murder Squad series, read by the talented Stephen Hogan. Previous books in the series include In the Woods and The Likeness. They can be read out of order without spoiling the series. The Night Circus by Erin MorgensternReader: Jim DaleShort Review: The Locus Award winning novel is an enthralling story of magic, love, and struggle beautifully read by Jim Dale.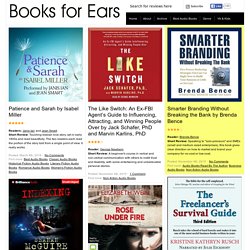 AudioFile, the Magazine for People Who Love Audiobooks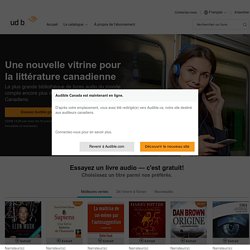 Audible Free Trial Details Get an audiobook of your choice, free, with a 30-day trial. After the trial, your paid membership will begin at $14.95 per month. With your membership, you will receive one credit every month, good for any audiobook on Audible. Cancel anytime, effective the next monthly billing cycle.
Books on Tape