WP/Site resources
How to Approach Business Social Media Strategically. Seven ways to break the habit of compulsive e-mail and Twitter check-ins. I was picking my daughter up from her first day of school, and I was so excited to hear how it went that got there a few minutes early.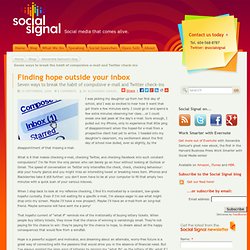 I could go in and spend a few extra minutes observing her class....or I could sneak one last peek at the day's e-mail. Sure enough, I pulled out my iPhone, only to experience that little ping of disappointment when the hoped-for e-mail from a prospective client had yet to arrive. I headed into my daughter's classroom, my excitement about the first day of school now dulled, ever so slightly, by the disappointment of that missing e-mail. What is it that makes checking e-mail, checking Twitter, and checking Facebook into such constant compulsions?
I'm far from the only person who can barely go an hour without looking at Outlook or Gmail. Schedulicity Online Scheduling - Book Appointments Online. Khan Academy. Sticky Sheep. Free eBooks by Project Gutenberg. The Simple Tricks Experts Use to Always Get Paid For Their Time. Why not engage? Everything else can wait - The JohnFlurry Blog. The front-line of success today is engagement, and you do have time for it.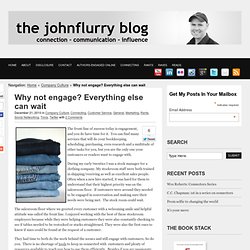 You can find many services that will do your bookkeeping, scheduling, purchasing, even research and a multitude of other tasks for you, but you are the only one your customers or readers want to engage with. During my early twenties I was a stock manager for a clothing company. Chrisbrogan.com — Learn How Human Business Works - Beyond Social Media. Can You Promise To Be Consistent? | The Rise To The Top. When a word keeps coming up again and again and again…you know it is important.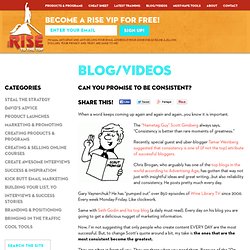 The "Nametag Guy" Scott Ginsberg always says, "Consistency is better than rare moments of greatness." Recently, special guest and uber-blogger Tamar Weinberg suggested that consistency is one of (if not the top) attribute of successful bloggers. Chris Brogan, who arguably has one of the top blogs in the world according to Advertising Age, has gotten that way not just with insightful ideas and great writing…but also reliability and consistency. He posts pretty much every day. Pressed down, shaken together, running over. A couple of nights ago Mr.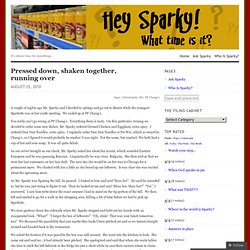 Sparky and I decided to splurge and go out to dinner while the youngest Sparkette was at her youth meeting. We ended up at PF Chang's. You really can't go wrong at PF Chang's. Sheila Walsh | Thoughts on life, love and faith.
---