Art
Alchemy Recipes - Castle Age Wiki
When Attacking: When Defending: **This is sadly out of date, Aug 18, 2012. More may be mentioned due to some items being of limited availability. Weapon: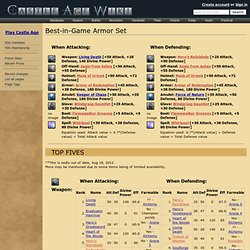 Best-in-Game Armor Set - Castle Age Wiki
Interesting dolphin bubbles
soapbubblefanciers : Soap Bubble Fanciers - Bubble-Thing Aficionados & Dime Store Bubblers
Bubble Project Promo Reel on Vimeo
Keith Michael Johnson's BubbleArtist.com Soap Bubble Shows!
Amazing Artwork on Eggs
Extreme Sand Sculpting!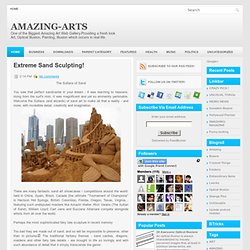 The Sultans of Sand You saw that perfect sandcastle in your dream - it was reaching to heavens, rising from the surf's mist. It was magnificent and yet so eminently perishable. Welcome the Sultans (and wizards) of sand art to make all that a reality - and more, with incredible detail, creativity and imagination.
Beautiful Art on Egg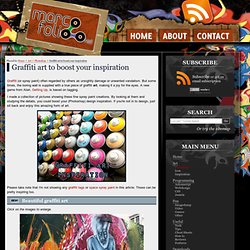 Graffiti (or spray paint) often regarded by others as unsightly damage or unwanted vandalism. But some times, the boring wall is supplied with a true piece of graffiti art , making it a joy for the eyes. A new game from Atari, Getting Up , is based on tagging. I made a collection of pictures showing these fine spray paint creations.
Graffiti art to boost your inspiration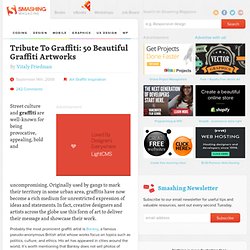 Street culture and graffiti are well-known for being provocative, appealing, bold and uncompromising. Originally used by gangs to mark their territory in some urban area, graffitis have now become a rich medium for unrestricted expression of ideas and statements. In fact, creative designers and artists across the globe use this form of art to deliver their message and showcase their work.
RETNA . AWR | Gallery — Canvas
Known Gallery :: V3 BETA
Awesome and Amazing Graffiti Art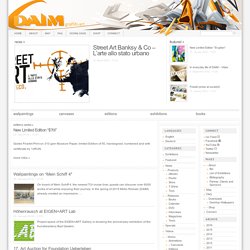 14. Art Auction for Foundation Ueberleben Art Auction for Ueberleben – Foundation for Torture Survivors. Artists Antoinette, Kedron Barret, Liane Birnberg, Norbert Bisky, Christoph Bouet, Winfried Bullinger, Leonardo Camatta, Antonio Catelani, Christo und Jeanne-Claude, Mirko Reisser (DAIM), Sabine Dehnel, Tim Deussen, Guenther Eck, … In everyday life of DAIM – Video
DAIM graffiti-art
Kurt Wenner - Ceres' Banquet Chalk Drawing
Kurt Wenner 3D地景藝術展 in 高雄 1/2
Kurt Wenner 3D地景藝術展 in 高雄 2/2
Awesome and Beautiful 3D Street Painting Art
Amazing 3D Wall Art
Amazing 3D Construction Paper Sculptures Art
3D Graffiti Art from the Best Street Artists | Design + Ideas
10 of the World's Most Amazing 3D Street Artists: From Sidewalk Sketches to Awesome Wall Murals Article by Urbanist , filed under Street Art & Graffiti in the Art category. (Check out our complete collection of 100+ Works of Creative and Geeky Art and Graffiti .)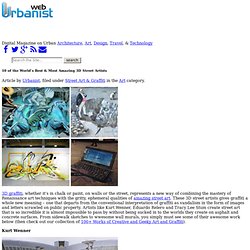 Eric Grohe Murals and Design