Recycled stuff
Positive News, Green Things, Microcredit and The Green Children
Tom Shelton is a self-taught artist who works mainly with found objects. Shelton has spent years cultivating his art through sculpture, with special attention given to fashioning these cute little creatures from everything ranging from teapots to forks to candlestick holders. His assemblage is done mostly with nuts and bolts, giving a lasting structure to his piece, and his inspiration comes from the natural distress of the materials he uses, as well as the cyclic patterns found in nature.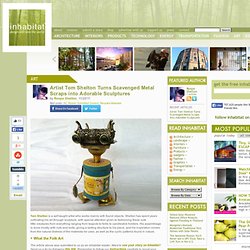 Artist Tom Shelton Turns Scavenged Metal Scraps into Adorable Sculptures
Living - How to Make Instructables
Recyclart, The art of recycling, reusing & upcycling !
Recovered Toys from Trash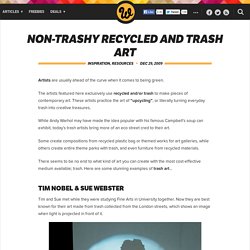 Non-Trashy Recycled and Trash Art
Artists are usually ahead of the curve when it comes to being green. The artists featured here exclusively use recycled and/or trash to make pieces of contemporary art. These artists practice the art of "upcycling", or literally turning everyday trash into creative treasures.
What's That ?!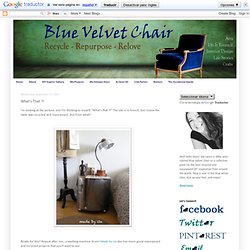 I'm looking at the picture, and I'm thinking to myself, "What's that ?!" The site is in french, but I knew the table was recycled and repurposed...but from what? Ready for this? Repeat after me...a washing machine drum! Made by Isa also has more great repurposed and recycled projects that you'll want to see. And it seems as though the French have a thing for washing machine drums.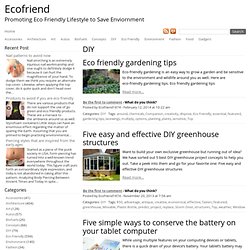 DIY : Ecofriend : Ecofriend - Promoting eco friendly lifestyle to save the environment
Five easy and effective DIY greenhouse structures Want to build your own exclusive greenhouse but running out of idea? We have sorted out 5 best DIY greenhouse project concepts to help you out. Take a peek into them and go for your favorite one: Five easy and effective DIY greenhouse structures Read more...
Page 4 | Small Town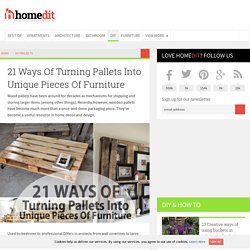 Do you have some pallets or pieces of them that you don't need anymore? Don't just throw them away. There are lots of ways you can use them and turn them unto something original, original and very useful. Here are some examples that might help you. Feel free to improvise and don't forget to use your imagination.
21 ways of turning pallets into unique pieces of furniture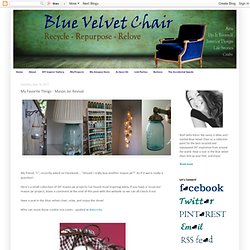 My friend, "L", recently asked on Facebook…"Should I really buy another mason jar?" As if it were really a question! Here's a small collection of DIY mason jar projects I've found most inspiring lately. If you have a 'must see' mason jar project, leave a comment at the end of this post with the website so we can all check it out. Have a seat in the blue velvet chair, relax, and enjoy the show!
My Favorite Things - Mason Jar Revival
Mary Beth Stephens (EllieMacDesigns) on Etsy
Sarah Turner's Recycled Bottle Family Lights Up Nottingham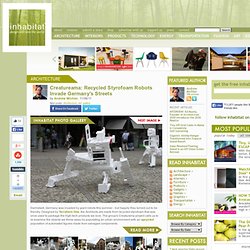 Creatureama: Recycled Styrofoam Robots Invade Germany's Streets
Darmstadt, Germany was invaded by giant robots this summer - but happily they turned out to be friendly. Designed by Terraform One, the Archibots are made from recycled styrofoam that was once used to package the high-tech products we love. The group's Creaturama project calls us to re-examine the objects we throw away by populating an urban environment with an upcycled population of automated figures made from salvaged components.