Marketing
Newspaper Works
Tale of the Junky Carrot
What do you do if you want to sell more carrots? One thing, apparently, is to begin viewing the world from a different perspective. Recently, Fast Company, published this insightful article describing how the creative team at Crispin (an advertising firm) helped BoltHouse Farms increase sales of its pre-cut baby carrots. How did they do this? I'll let you read the whole article but they began by questioning assumptions.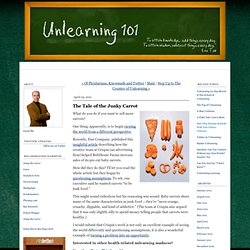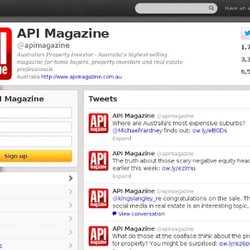 Have an account? Sign in New to Twitter? Join Today » Forgot password?
API Magazine Twitter
Beam Group replaces Ray Noble with Trent Chapman as head of marketing Spirits company Beam Global Australia has promoted Trent Chapman, its brand director for Canadian Club, to marketing director across all of its brands leaving the future of Ray Noble up in the air. The move comes as the American-owned company prepares for its acquisition by Japanese liquor distribution company Santory, which will be finalised in the next 60 to 90 days. Chapman's promotion comes off the back of his success as brand director for Canadian Club as he has doubled the case volume for the brand since taking on the role two years ago. Read more » Mondelez pitches below-the-line account and sticking with Joyville approach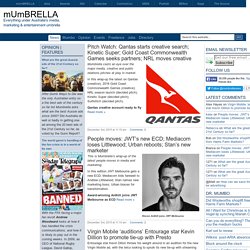 Custom Media - ThinkTank
Posted by Gordon Plutsky on Wed, Oct 03, 2012 Last week I enjoyed hearing from Erik Drake, EVP of Stoneyfield Farm Yogurt who was a guest speaker at the Ad Club's CMO Breakfast series . Stoneyfield is the leader in organic yogurt in addition to being a leader in the new model for consumer packaged goods customer engagement.