Cookies
Lately, I have been dreaming up a bunch of new recipes, only to realize that in order to make them, it requires a trip to the store. I'm one of those people that will try to figure out the alternative before heading to the store.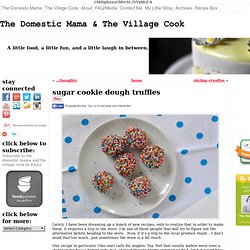 sugar cookie dough truffles « « The Domestic Mama & The Village CookThe Domestic Mama & The Village Cook
This just may be my new favorite Chocolate Chip Cookie. It's made with butter AND cream cheese.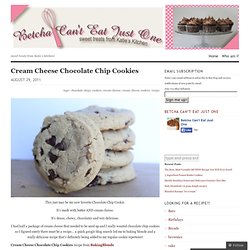 Saturday, February 21, 2009
OATMEAL, CHERRY, TOFFEE NUT COOKIES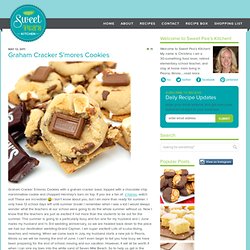 Graham Cracker S'mores Cookies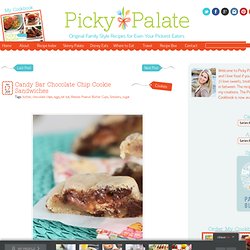 Candy Bar Cookies?
Chocolate, Peanut Butter, & Oatmeal Cookies « Dinner & Dessert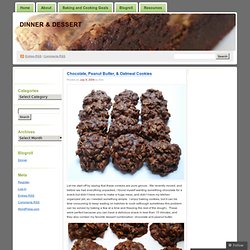 Posted on July 8, 2009 by Erin Let me start off by saying that these cookies are pure genuis.
Inside each one of these mildly peanut butter flavored cookies is a gooey surprise.
Sneaky Snickers Cookies