Cake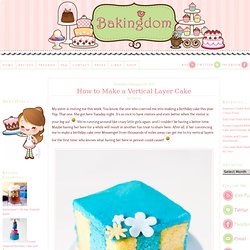 How to Make a Vertical Layer Cake
My sister is visiting me this week. You know, the one who coerced me into making a birthday cake this year. Yep. That one. She got here Tuesday night.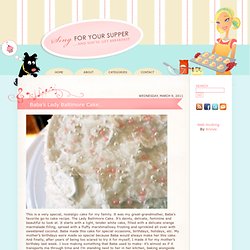 This is a very special, nostalgic cake for my family. It was my great-grandmother, Baba's favorite go-to cake recipe. The Lady Baltimore Cake. It's dainty, delicate, feminine and beautiful to look at.
Baba's Lady Baltimore Cake…
Eat Cake For Dinner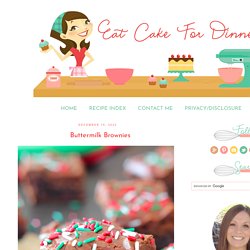 This was a make-up-a-recipe-as-you-go kind of soup that turned out way way GOOD. I am a super chunky soup person. This chowder is just that. It's thick and creamy with lots of chunks of veggies, beans, ham and rice. I used bacon for two reasons.
Pink Heart–Filled Cupcakes with Strawberry Taffy Frosting These vanilla bean cupcakes really have heart. Cut or bite into one to see how much love went into them. The best part: they're surprisingly simple. And if your sweetheart happens to be a chocolate fan, you could just as easily bake your heart into some chocolate cake batter. If you go that route, I recommend finishing them off with generous spoonful of decadent ganache for a true death-by-chocolate experience.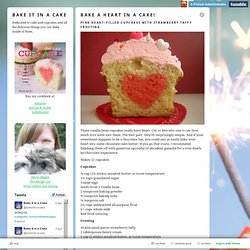 Heaven and Hell Cake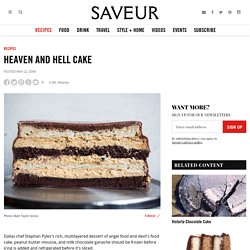 Enlarge Credit: André Baranowski FOR THE GANACHE:2 lbs. milk chocolate, such as Valrhona, chopped1 1/2 cups heavy cream FOR THE ANGEL FOOD CAKE:1 1/2 cups confectioners' sugar1 cup cake flour1 1/2 cups egg whites1 tsp. cream of tartar1/8 tsp. kosher salt1 cup sugar2 tsp. vanilla1 tsp. almond extract FOR THE DEVIL'S FOOD CAKE:1/2 cup vegetable shortening, plus more for pan1 1/2 cups cake flour, plus more for pan1 tsp. baking soda3/4 tsp. kosher salt1/4 tsp. baking powder1 cup coffee1/2 cup cocoa powder, sifted1 1/2 cups sugar1 tsp. vanilla2 eggs FOR THE PEANUT BUTTER MOUSSE:1 1/2 lbs. cream cheese, at room temperature4 cups smooth peanut butter, at room temperature3 1/2 cups confectioners' sugar, sifted1 1/2 cups heavy cream 1.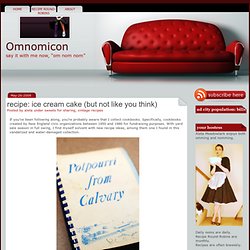 If you've been following along, you're probably aware that I collect cookbooks. Specifically, cookbooks created by New England civic organizations between 1950 and 1980 for fundraising purposes. With yard sale season in full swing, I find myself solvent with new recipe ideas, among them one I found in this vandalized and water-damaged collection.
Ikura Sushi Birthday Cake | Recipe | Cut Out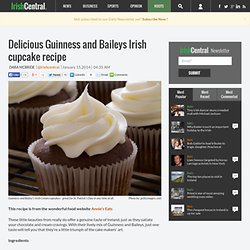 Guinness and Bailey's Irish Cream cupcakes - great for St. Patrick's Day or any time at all. Photo by: Wikimedia Commons This recipe is from the wonderful food website Annie's Eats