Lasagna/Pasta
Velveeta Cheesy Chicken Skillet - Family Dollar
No-Cook Fresh Tomato Sauce With Pasta Recipe | Family Dollar
For this recipe, convenient store-bought potato gnocchi are tossed with delicate ribbons of zucchini, shallots and cherry tomatoes that have all been sautéed in nutty browned butter. From EatingWell: June/July 2006 Yield: 4 servings, 1 1/2 cups each
Gnocchi with Zucchini Ribbons & Parsley Brown Butter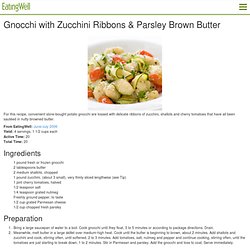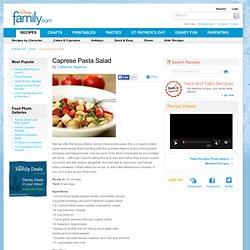 Caprese Pasta Salad Recipe
Named after the famous Italian tomato-mozzarella salad, this is a nearly instant, super-fresh recipe that's bursting with the summery flavors of juicy vine-ripened tomatoes and fragrant basil. Use as much of the fresh mozzarella as your budget will allow -- although if you're eating this as a side dish rather than a main course, you could skip the cheese altogether.
Anne Coleman Recipe - Kids' Pasta and Cheese
Anne Coleman Recipe - Creamy Chicken and Rotini Primavera
Almost Lasagna Recipe
Leaving-Home Penne Rigate with Broccoli Photo at Epicurious.com
The Italian Dish - Posts - Pesto&Lasagna
This is a great lasagna for summer. It contains no meat and there is no tomato sauce. It makes use of that great summer basil and it can either be a side dish to grilled meats or a main dish.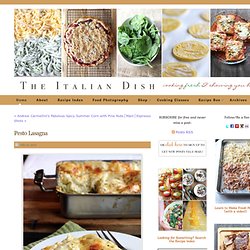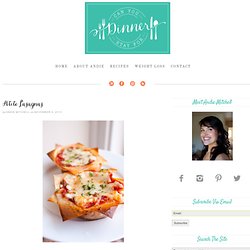 I find there's a fine line between like and obsessed .