Breakfast
Apple Puff Pancake Recipe. (serves 2) 2 Tbs butter 2 eggs 1/2 cup milk 1/2 cup flour pinch of salt 2 Tbs brown sugar 1/4 tsp cinnamon 1 apple, peeled, cored, and thinly sliced Preheat the oven to 400.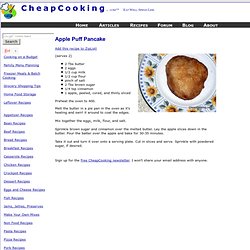 Melt the butter in a pie pan in the oven as it's heating and swirl it around to coat the edges. Breakfast Burrito Recipe, Freezer Meals. For a quick grab-and-go breakfast, make up your own breakfast burritos and freeze them.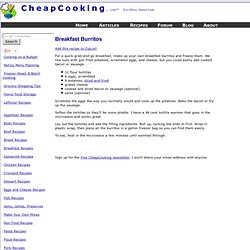 We like ours with just fried potatoes, scrambled eggs, and cheese, but you could easily add cooked bacon or sausage. 12 flour tortillas 6 eggs, scrambled 6 potatoes, diced and fried grated cheese cooked and diced bacon or sausage (optional) salsa (optional) Scramble the eggs the way you normally would and cook up the potatoes. Bacon, Egg, and Toast Cups. Bacon Pancakes! — The Adventures of Accordion Guy in the 21st Century. Idaho sunrise (baked eggs and bacon in potato bowls)
I probably should have poured a nice stiff drink recipe for you all on this loveliest of lovely tax days.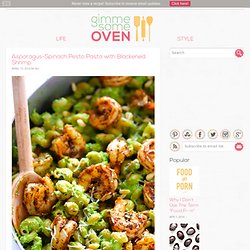 Especially for my fellow small business owners who just gave half of their revenue back to the government. Good grief, I won't even go there. Instead though, I thought I'd offer my idea of a more comforting alternative. Pasta. 50 Pancakes and Waffles (1 - 10) : Recipes and Cooking. Big Red Kitchen: Cinnamon Roll Pancakes. The original and unique Cinnamon Roll Pancake recipe created by Robin Sue!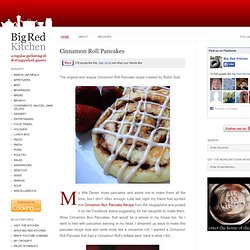 My little Deven loves pancakes and wants me to make them all the time, but I don't often enough. Late last night my friend had spotted this Cinnamon Bun Pancake Recipe from the blogisphere and posted it on her Facebook status suggesting for her daughter to make them. Wow, Cinnamon Bun Pancakes, that would be a winner in my house too.
---