Teaching and learning
A Teacher's Guide to Communicating with Parents. "I'm already getting parent phone calls and it's August!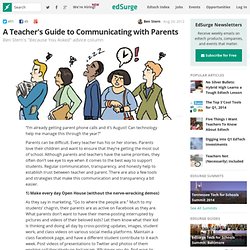 Can technology help me manage this through the year?" Parents can be difficult. Every teacher has his or her stories. Parents love their children and want to ensure that they're getting the most out of school. Although parents and teachers have the same priorities, they often don't see eye to eye when it comes to the best way to support students. Websites for Educators. This collection of links, chosen and maintained by Gutman Library Research Services staff, provides links to freely available sites of interest to educators.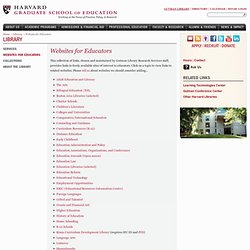 Click on a topic to view links to related websites. Please tell us about websites we should consider adding... Adult Education and Literacy The Arts Bilingual Education / ESL. Reading Comprehension & Language Arts Teaching Strategies for Kids. The Best on the Web for Teachers. MIT - video gateway.
10 Open Education Resources You May Not Know About (But Should) Digital Tools Horla Varlan This week, the OCW Consortium is holding its annual meeting, celebrating 10 years of OpenCourseWare.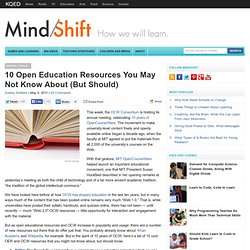 ---