Beauty/Appearances/Genetics/Fashion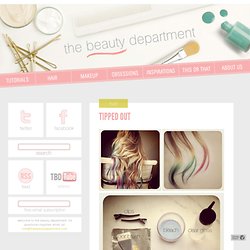 all photos: Kristin Ess + thebeautydepartment.com post designed by kristin ess Lots of emails this week asking for a tutorial on Lauren's temporary bright colors.
Cute and Warm Winter Boots in Suede, Leather and more - iVillage
If you don't already have an old shirt you can recycle for this purpose, you should be able to find one easily at a thrift store. Hold the collar under your arms, and make sure it's long enough that you'll be comfortable wearing it as a dress.