MUSIC NERDISM
See Who Is On Twitter, Get Followers : WeFollow Twitter Directory. Music Thing. New Music Strategies. Onward and Upward. Tutti | Sonokinetic. The main Tutti UI consists of a virtual sound stage to the left, and a virtual stack of cue sheets to the right.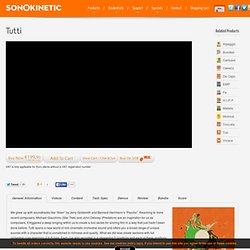 You can change the orchestral section the cue is showing by clicking the respective icons on the 3D stage. The cue sheets on the right will show the notation for the last cue you played. You can click this stack of papers to view the scoresheet in more detail: Along the bottom of the UI is a bar that allows you to configure various aspects of Tutti. Studio de Mastering : Mathieu Berthet. The console Maselec MTC 1 is arrived at the studio.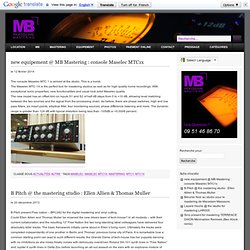 This is a bomb. The Maselec MTC-1X is the perfect tool for mastering studios as well as for high quality home recordings. With exceptional sonic properties, new functionalities and usual rock solid Maselec quality. The new model has an offset trim on inputs S1 and S2 of half dB steps from 0 to +10 dB, allowing level matching between the two sources and the signal from the processing chain. Vintage Synth Explorer.
---