MUSIC NERDISM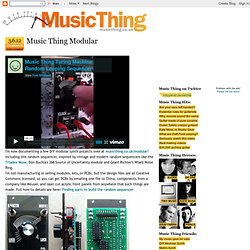 Over the last couple of years, I've spent a few evenings building DIY guitar effects. It's fun to build things that you can use. If you want to get started, one of the hardest things is buying components. Try to buy a 10Ω resistor from Farnell, and you're faced with a choice of 345 items.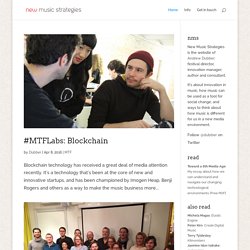 I'm currently working on a project that brings together musicians from areas of conflict around the world and has them collaborating, rehearsing and performing across the UK over a number of weeks. I'm working remotely on this project, in an advisory capacity, since I'm also currently in Brazil making a documentary film about independent music. We have a small group of enthusiastic young people on the ground who are capturing the event using digital media – for posterity, for the blog and to communicate the project to the outside world.
Onward and Upward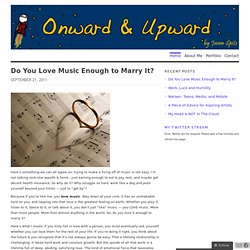 Here's something we can all agree on: trying to make a living off of music is not easy. I'm not talking rock-star wealth & fame…just earning enough to eat & pay rent, and maybe get decent health insurance. So why do it?
The main Tutti UI consists of a virtual sound stage to the left, and a virtual stack of cue sheets to the right. You can change the orchestral section the cue is showing by clicking the respective icons on the 3D stage. The cue sheets on the right will show the notation for the last cue you played. You can click this stack of papers to view the scoresheet in more detail: Along the bottom of the UI is a bar that allows you to configure various aspects of Tutti.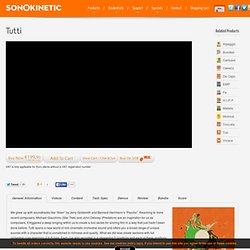 Tutti | Sonokinetic
Studio de Mastering : Mathieu Berthet
The console Maselec MTC 1 is arrived at the studio. This is a bomb. The Maselec MTC-1X is the perfect tool for mastering studios as well as for high quality home recordings. With exceptional sonic properties, new functionalities and usual rock solid Maselec quality. The new model has an offset trim on inputs S1 and S2 of half dB steps from 0 to +10 dB, allowing level matching between the two sources and the signal from the processing chain.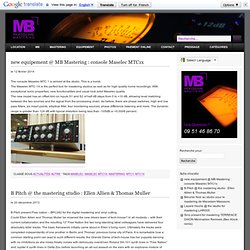 Since 1996, the Vintage Synth Explorer has been a leading online resource for vintage synthesizers, digital synthesizers, software synthesizers, and other forms of electronic musical instruments. Detailed descriptions and reviews, pictures, audio and video demos, technical specifications, lists of famous users, links, and much more provide the ultimate way to learn about these instruments. Use the "SYNTHS" menu above to explore our library of over 750 synths, samplers and drum machines!