Food blog
Ciao Gastrofani! Jak do tej pory, testy na Gastrofazie obejmowały głównie, z małym wyjątkiem na zupę z rzepy, potrawy mniej lub bardziej (częściej mniej) mięsne, boimy się więc, że czytający nas wegetarianie utrwalą w sobie błędne przekonanie o estetycznej wyższości swojej diety nad dietą podłych i nieczułych mięsożerców. Nic dalszego od prawdy kochani!
gastrofaza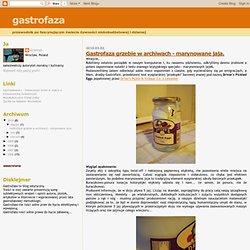 L'escargot de Bourgogne (Helix pomatia) est une espèce protégée, il faut utiliser des escargots d'élevage/Bourgogne Snails (Helix pomatia) is a protected species, we must use snails farming. 1 pâte feuilletée/1 flaky pastry150 g de beurre/5,3 oz butter3 grosses gousses d'ail/3 large cloves of garlic1 bouquet de persil/parsleySel, poivre/Salt,peperEscargots/Snails Étaler la pâte et faire cuire au préalable des carrés de pâte à 180°C, 15'/Roll the pastry and bake squares 15' 350°F Mélanger, le beurre ramolli, le persil haché, les gousses d'ails écrasées, le sel et le poivre/Mix soften butter, sliced thinly parsley , crushed garlic, salt and pepper Déposer un escargot sur chaque carré de pâte et recouvrir de beurre d'escargot/Put a snail in each square of pastry and cover by snail's butter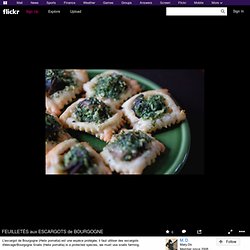 Google Image Result for http://farm4.static.flickr.com/3545/3438757722_31c18a92e1.jpg
Quick caramel topping* :: Kikkoman Europe
Crêpes... - Toute la cuisine que j'aime
Pig Hunting on Karma Ranch By Hank Shaw on April 8, 2014 For the second time, I journeyed 300 miles south to hunt wild pigs.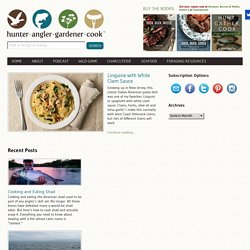 'Tis the season for pumpkin and other fall flavors. Around here that means lots of pumpkin with Pumpkin Spice Lattes from Starbucks, pumpkin pie, pumpkin cheesecake, pumpkin roll, etc. I even tried pumpkin frozen yogurt the other day which tasted absolutely nothing like pumpkin. The high school kid student behind the cash register said it tasted like "old vanilla coke."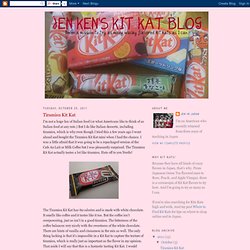 Jen Ken's Kit Kat Blog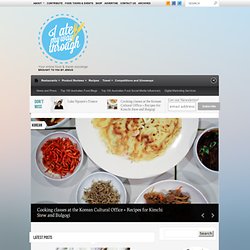 JENIUS, The Spectacular Culinary Adventures of a Sydney Gen Y
Luke Nguyen's France It's one thing to follow a celebrity chef's gastronomic adventures on TV, but quite something else to sit with them in person and hear their tales first-hand. With the upcoming launch of TV series Luke Nguyen'...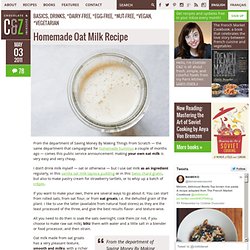 Homemade Oat Milk
From the department of Saving Money By Making Things From Scratch — the same department that campaigned for homemade hummus a couple of months ago — comes this public service announcement: making your own oat milk is very easy and very cheap. I don't drink milk myself — oat or otherwise — but I use oat milk as an ingredient regularly, in this vanilla oat milk tapioca pudding or in this Swiss chard gratin, but also to make pastry cream for strawberry tartlets, or to whip up a batch of crêpes. If you want to make your own, there are several ways to go about it.
Wychowałam się na warszawskim Grochowie. W moim bloku mieszkało więcej ludzi starych niż dzieci. Na klatce schodowej codziennie mijałam sąsiadki po sześćdziesiątce*. Żeby spotkać rówieśnika, zbiegałam na dół na podwórko, gdzie przy starej karuzeli debatowaliśmy nad tym, czy lepiej mieć chomika czy świnkę morską. W tamtych czasach, oprócz pospolitych kundelków, ludzie hodowali jamniki, spaniele, pudle i owczarki niemieckie, zwane wilczurami. Czasem ktoś mógł pochwalić się bokserem z uporem maniaka noszącym w pysku cegły.
The Voltaggio Brothers
What I Eat: Around the World in 80 Diets
Seromaniacy - Strona główna - www.seromaniacy.pl, Narodowe Tworzenie Sera - seromaniacy.pl
Introduction We first bought Birdseye Salmon Fish Fingers a couple of months ago. It wasn't a product that we had seen advertised and they weren't on our shopping list either. They were simply something we "discovered" whilst looking for something tasty for our baby boy whilst shopping at Asda.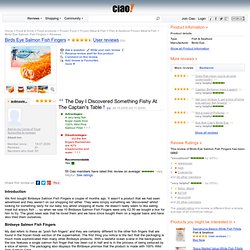 Birds Eye Salmon Fish Fingers - Review - The Day I Discovered Something Fishy At The Captain's Table !
The Salty Student
Making "agnolotti" with mamma Here you will find a comprehensive list of all of the recipes posted so far on this blog. Dishes are listed in both languages, and specify – when applicable – what region they are particular to.
AGLIO, OLIO & PEPERONCINO: [ RECIPES ]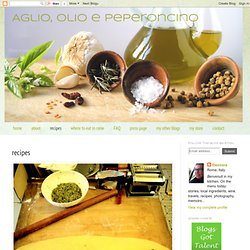 Forum - Gotowanie w Onet.pl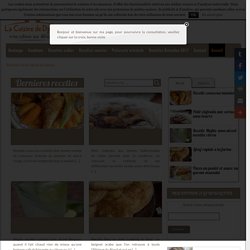 20 janvier, 2014 par Djouza Bonjour, vous aimez les desserts au café, cette crème vous plaira : une crème cuite au four à la texture […] 16 janvier, 2014 par Djouza
Z Chudą w kuchni nie przytyjesz - Książka - Gotowanie w Onet.pl
Barbi's Kitchen
I was looking for a yummy cool dessert to have on these hot summer days and I decided to try the Philadelphia Cream Cheese website. They had a wonderful selection of meals and desserts and I saved a bunch to try. This was the first of several I made.
Vegeta | Z Vegetą smakuje lepiej!