Food blog
gastrofaza
Google Image Result for http://farm4.static.flickr.com/3545/3438757722_31c18a92e1.jpg
Quick caramel topping* :: Kikkoman Europe
Crêpes... - Toute la cuisine que j'aime
Jen Ken's Kit Kat Blog
JENIUS, The Spectacular Culinary Adventures of a Sydney Gen Y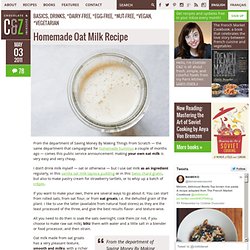 Homemade Oat Milk
From the department of Saving Money By Making Things From Scratch — the same department that campaigned for homemade hummus a couple of months ago — comes this public service announcement: making your own oat milk is very easy and very cheap. I don't drink milk myself — oat or otherwise — but I use oat milk as an ingredient regularly, in this vanilla oat milk tapioca pudding or in this Swiss chard gratin, but also to make pastry cream for strawberry tartlets, or to whip up a batch of crêpes. If you want to make your own, there are several ways to go about it.
The Voltaggio Brothers
What I Eat: Around the World in 80 Diets
Seromaniacy - Strona główna - www.seromaniacy.pl, Narodowe Tworzenie Sera - seromaniacy.pl
Introduction We first bought Birdseye Salmon Fish Fingers a couple of months ago. It wasn't a product that we had seen advertised and they weren't on our shopping list either. They were simply something we "discovered" whilst looking for something tasty for our baby boy whilst shopping at Asda.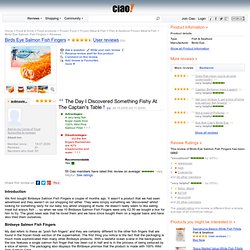 Birds Eye Salmon Fish Fingers - Review - The Day I Discovered Something Fishy At The Captain's Table !
The Salty Student
Making "agnolotti" with mamma Here you will find a comprehensive list of all of the recipes posted so far on this blog. Dishes are listed in both languages, and specify – when applicable – what region they are particular to.
AGLIO, OLIO & PEPERONCINO: [ RECIPES ]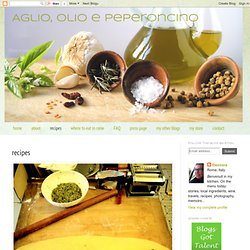 Forum - Gotowanie w Onet.pl
Z Chudą w kuchni nie przytyjesz - Książka - Gotowanie w Onet.pl
Barbi's Kitchen
Vegeta | Z Vegetą smakuje lepiej!