Mindmap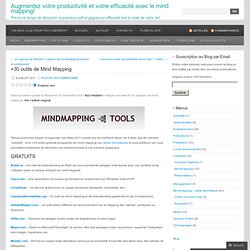 Dans un article publié le dimanche 04 novembre 2007 Aziz Haddad a rédigé une liste de 30 logiciels de mind mapping. Voir l'article original. "Nous avons tous besoin d'organiser nos idées et il n'existe pas de meilleure façon de le faire que de manière "visuelle". Voici +30 outils (gratuits et payants) de mind mapping (ou cartes heuristiques si vous préférez) qui vous permettront justement de structurer vos idées/concepts d'une manière graphique. Bubbl.us – Un outil de brainstorming en flash qui vous permet de partager votre travail avec vos contacts et de l'intégrer (avec un simple embed) sur votre blog/site.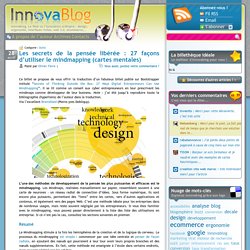 Une erreur a du intervenir. La page que vous demandez n'existe pas ou plus. Celle-ci a pu être déplacée (par un webmaster peu scrupuleux !) ou tout simplement le lien n'est pas valide. Vous pouvez tout de même trouver votre bonheur via les conseils ci-dessous.
Works with Office/PDF How to make colleagues access our mind map if they don't have XMind? With some simple operations, we can export our mind map into about 10 universal formats by the export functionality. By this way, your team can collaborate seamlessly. We support exporting to Microsoft Word, Microsoft PowerPoint, Microsoft Excel (NEW), PDF, RTF, Plain Text, HTML, PNG, JPEG, GIF, BMP, SVG (NEW), Freemind, Mindjet MindManager.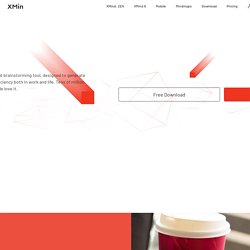 The art of data visualization
Un article de Wikipédia, l'encyclopédie libre. Freeplane est un logiciel libre qui permet de créer des cartes heuristiques (ou Mind Map), diagrammes représentant les connexions sémantiques entre différentes idées. Il est écrit en langage Java et est disponible pour les plateformes Windows, Linux et Mac OS.