Mindmap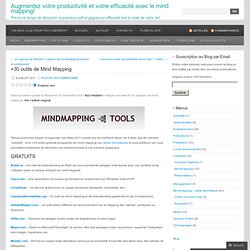 i Evaluez ceci Dans un article publié le dimanche 04 novembre 2007 Aziz Haddad a rédigé une liste de 30 logiciels de mind mapping. Voir l'article original. "Nous avons tous besoin d'organiser nos idées et il n'existe pas de meilleure façon de le faire que de manière "visuelle".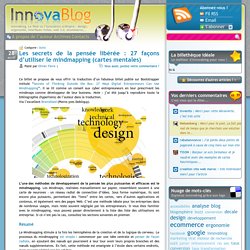 Ce billet se propose de vous offrir la traduction d'un fabuleux billet publié sur Bootstrapper intitulé "Secrets of Thinking Outside the Box: 27 Ways Digital Entrepreneurs Can Use Mindmapping". Il se lit comme un conseil aux cyber entrepreuneurs en leur prescrivant les mindmaps comme développeur de leur business. Note : j'ai été jusqu'à reproduire toute la bibliographie (hyperliens) de l'auteur dans la traduction. Via l'excellent Brainsfeed (Pierre-yves Debliquy). L'une des méthodes de développement de la pensée les plus puissantes et efficaces est le mindmapping.
The art of data visualization
Un article de Wikipédia, l'encyclopédie libre. Freeplane est un logiciel libre qui permet de créer des cartes heuristiques (ou Mind Map), diagrammes représentant les connexions sémantiques entre différentes idées. Il est écrit en langage Java et est disponible pour les plateformes Windows, Linux et Mac OS.