Multi
Due to heating issues, CLP – South Side will be closed on Tuesday, January 7th. Due to system maintenance, the Library website may be unavailable Tuesday, January 7th between the hours of 8pm and 10pm. We apologize for any inconvenience.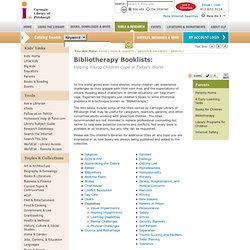 Bibliotherapy Booklists, Carnegie Library of Pittsburgh
Children's literature can be an effective tool for addressing the growing concerns about physical, verbal, and relational bullying in schools. Though bullying has been traditionally dismissed by some as "just a part of growing up," most educators today understand that it is a pervasive problem with damaging effects on all members of the school community. The use of literature to address bullying can benefit students of all ages by improving their ability to understand and cope with problems, helping them to develop personal and social judgment, and increasing social sensitivity, empathy, and respect for others. This issue of Curriculum Connections provides educators with background about bullying in U.S. schools, an extensive bibliography of selected children's books that deal with bullying, and strategies for selecting literature that is appropriate and effective for classroom use.
Curriculum Quarterly: Winter 2005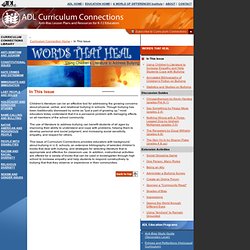 We're honored you're here and welcome you to Tlsbooks.com. Tlsbooks offers you a variety of free printable worksheets to use at home or in the classroom. You'll find thousands of worksheets appropriate for students in preschool through sixth grade. Our worksheets can be used to supplement your early childhood education program, home day care resources, elementary school classroom or home school curriculum. Parents love using our free worksheets to help their child gain valuable readiness skills or to reinforce material their child may already be learning in school. Teachers appreciate the fact that they can print complimentary materials to use in the classroom, for homework, or as extra practice for struggling students.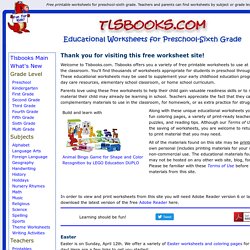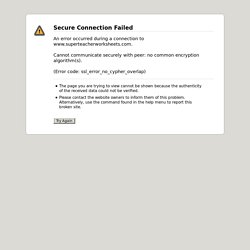 Copyright 2013 - Super Teacher Worksheets Printable Worksheets for Teachers and Homeschool Families Fraction strips, fraction circles, and fraction worksheets.
Free Printable Graphic Organizers - Freeology
General Rubric Generator
A to Z Teacher Stuff Printable Pages and Worksheets