Stumble
Jesus: The Cosmic Jewish Zombie - Born Again Pagan - StumbleUpon. You knew i was going to make one. - StumbleUpon. They are all over pinterest....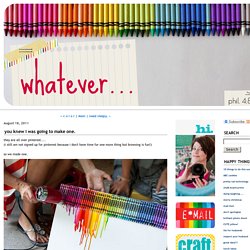 (i still am not signed up for pinterest because i don't have time for one more thing but browsing is fun!) So we made one. - StumbleUpon. - StumbleUpon. Fun fun fun fun - clikr - StumbleUpon. Sugar Crusted Chocolate Chip Muffins: - StumbleUpon. After the holidays I have the hardest time falling back into the rhythm of my normal life.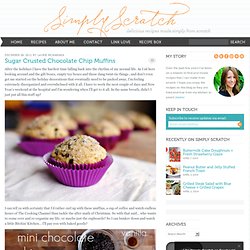 As I sit here looking around and the gift boxes, empty toy boxes and those dang twist-tie things ; and don't even get me started on the holiday decorations that eventually need to be packed away, I'm feeling extremely disorganized and overwhelmed with it all. I have to work the next couple of days and New Year's weekend at the hospital and I'm wondering when I'll get to it all. The Great Big Narcotics Cookbook - StumbleUpon. High School Fashions, 1969 | HOW TO BE A RETRONAUT. - StumbleUpon. - StumbleUpon. THE EYES HAVE IT.
---