Useful Links
Rio 2 (U) Release date: 4th April 2014 Synopsis:
Cineworld Cinema In Milton Keynes See Film Times For The Latest Movies & 3D Films and Book tickets for Performances In Milton Keynes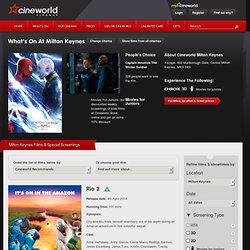 Neighbours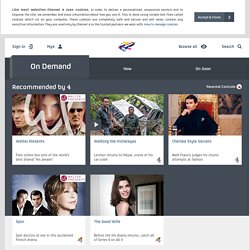 Parental Control HistoryCloseSign in to get the most from 4oD History View your own personal 4oD history, useful if you share a computerKeep track of the last 50 shows you watched or started watchingResume unfinished shows from the point you stopped watching FavouritesCloseStart using Favourites today Look out for the add to Favourites button as you browse the siteUse the buttons to create a list of all your favourite showsNew 4oD episodes are flagged here so you don't miss out Flash content: skip to accessible alternative
Milton Keynes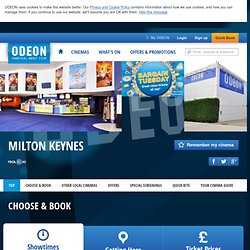 Disabled facilities Location Of Cinema ODEON Milton Keynes is located just off Midsummer Boulevard, in central Milton Keynes. It is situated directly opposite the MK Shopping Centre. The cinema is well served by local buses, with many routes operating from the bus stops situated on Lower Ninth Street and Midsummer Boulevard.
Just their Imagination Strong characters Your little ones are probably forever creating their own magical world of swashbuckling fun.