Хорошие сайты
Совместная акция RBK Money и Google
About : Babazyaga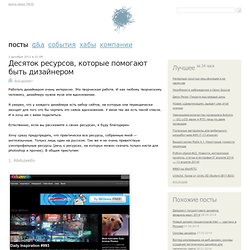 Работать дизайнером очень интересно. Это творческая работа. И как любому творческому человеку, дизайнеру нужна муза или вдохновение.
Десяток ресурсов, которые помогают быть дизайнером / Веб-дизайн
Кредитные карты и депозиты | Банк Тинькофф Кредитные Системы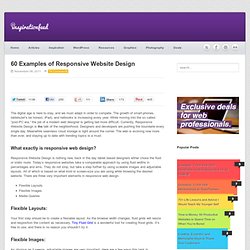 The digital age is here to stay, and we must adapt in order to compete. The growth of smart-phones, tablets(let's be honest, iPad), and netbooks is increasing every year. While moving into the so called "post-PC era," the job of a modern web designer is getting tad more difficult.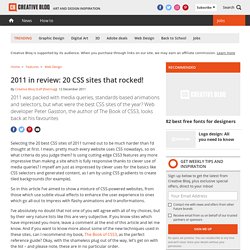 2011 in review: 20 CSS sites that rocked!
2011 was packed with media queries, standards-based animations and selectors, but what were the best CSS sites of the year? Web developer Peter Gasston, the author of The Book of CSS3, looks back at his favourites Selecting the 20 best CSS sites of 2011 turned out to be much harder than I'd thought at first.
2011 in review: 20 HTML5 sites that changed the game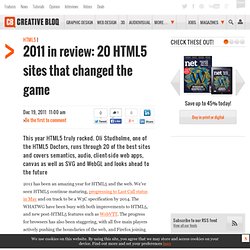 This year HTML5 truly rocked.