Хорошие сайты
Совместная акция RBK Money и Google
About : Babazyaga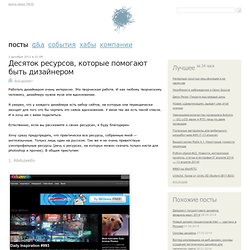 Работать дизайнером очень интересно. Это творческая работа. И как любому творческому человеку, дизайнеру нужна муза или вдохновение.
Десяток ресурсов, которые помогают быть дизайнером / Веб-дизайн
Кредитные карты и депозиты | Банк Тинькофф Кредитные Системы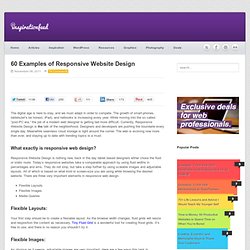 The digital age is here to stay, and we must adapt in order to compete. The growth of smart-phones, tablets(let's be honest, iPad), and netbooks is increasing every year. While moving into the so called "post-PC era," the job of a modern web designer is getting tad more difficult.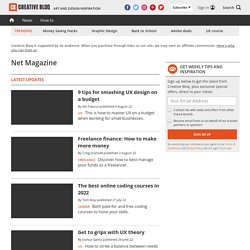 net magazine is the number one choice for the professional web designer and developer. It's here that you find out about the latest new web trends, technologies and techniques – all in one handy package. Each issue boasts a wealth of expert tips and advice, including in-depth features and over 30 pages of advanced front- and backend tutorials on subjects as diverse as CSS, HTML, JavaScript, WordPress, PHP, and plenty more. net compiles the hottest new sites from around the web, and being the voice of web design, our mission is to source the best articles written by the best people in the industry and feature interviews and opinions crammed with inspiration and creative advice. In short, If you're serious about web design and development, then net is the magazine for you.
Forgot Password E-mail address not found, please try again or contact customer service at 1-888-MYGLOBE Please check your e-mail for a message from BostonGlobe.com with the subject line "BostonGlobe.com password request."