Flash
Excit. Bubble Tanks 2. Description Similar to BT1, you must travel through giant bubbles, destroying enemy tanks and taking their bubbles to fuel your growth.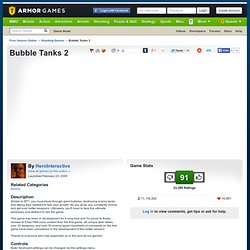 As you grow, you constantly evolve and get ever better weapons. Ultimately, you'll have to face the ultimate adversary and defeat it to win the game. This game has been in development for a long time and I'm proud to finally release it! Mirror's Edge 2D: Free Online Game. Record Tripping - A Bell Brothers Game. Portal The Flash Version - Jeux en ligne gratuits sur ZeBest-300. JamLegend - Music Gaming Unleashed. Kongregate: Play free games online.
Flash Game Tuts | Free Flash Game Tutorials in AS2 and AS3. Games. Nitrome - Play Free Games.
---