Curiosities
From: Jeff PetersDate: Wednesday 8 April 2009 10.22amTo: David ThorneSubject: Membership Renewal Dear David This is a friendly reminder to let you know your gym membership expired last week.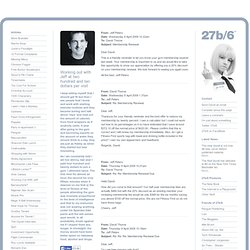 Jeff and his magic spandex pants.
They say there are places in this world that anyone should see them at least once in life. Although we want each of you to go see them live, and we offer in the form of photos below.
Places to see at least once in life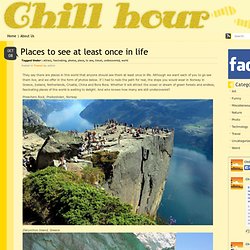 Gregory Euclide is an artist and teacher living in the Minnesota River Valley.
Teacher creates works of art during lunch break | Photo Gallery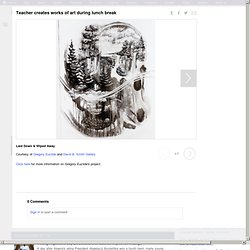 Badass of the Week: Juliane Koepcke
Juliane Koepcke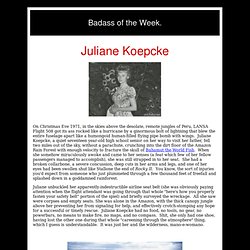 Kansas Memory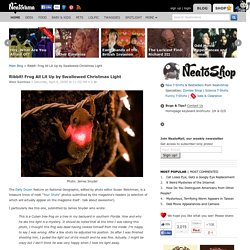 Photo: James Snyder The Daily Dozen feature on National Geographic, edited by photo editor Susan Welchman, is a treasure trove of neat "Your Shots" photos submitted by the magazine's readers (a selection of which will actually appear on the magazine itself - talk about awesome!). I particularly like this one, submitted by James Snyder who wrote:
Ribbit! Frog All Lit Up by Swallowed Christmas Light
Curiosities: Living With the Worlds Largest Rodent
Meet Caplin Rous, a large, domesticated rodent known as a capybara.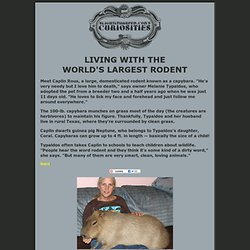 Truck Spills - Whale
In 1903, a prisoner named Will West arrived at Leavenworth.
Mistaken Identity | Futility Closet - StumbleUpon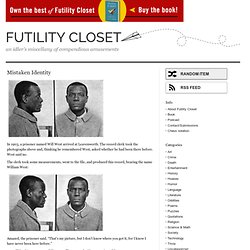 kaleidoscope
Electromagnetic fields cause fluorescent bulbs to glow | Doobybrain.com
Here's an interesting photo from Matthew Wahl's Flickr showing the glow from fluorescent tubes as a direct result of the electromagnetic field surrounding overhead power lines. The fluorescent tubes are not plugged in to any power source.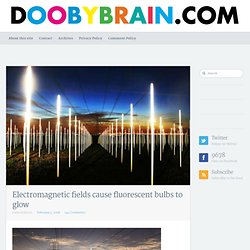 Odd Facts | Tela Communications
catfish story
FML: Your everyday life stories
Curiosities: Smoke Ring Collision
Nature Attacks! | greenopolis recycling rewards
Sometimes Mother Nature is a bitch…..
When 5-year-old May Pierstorff asked to visit her grandmother, her parents had no money to buy a rail ticket.
Discount Travel |Futility Closet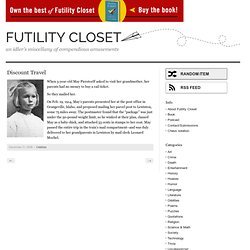 My name is Chad.
The Bitterroot Footage
防衛大 棒倒し 激闘!(でも、お尻がぁ出てるぅ、、)
3D Spider in browser
Giant Stinson Beach Bubbles (Canon 550D) - StumbleUpon