Art
Instagram
Instagram
Instagram
Instagram
Photo by k_twist
Photo by k_twist
Photo by k_twist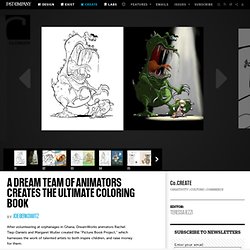 The Picture Book Project Foundation is an effort to bring some vivid visual inspiration to kids who could really use it. Created by DreamWorks animation artists Rachel Tiep-Daniels and Margaret Wuller, and Pixar producer Karen Dufilho-Rosen, the project gathers illustrations by 66 talented artists to form the ultimate coloring book. Tiep-Daniels and Wuller decided to put their resources within the animation community into action after volunteering at an orphanage in Ghana, where they saw firsthand how the kids responded to having drawings created for them. Even in locations so far away from the typical pop culture exposure, kids were still requesting characters from popular Disney movies. The Picture Book Project Foundation features top-quality original artwork in both splashy full-color, and in a blank template for budding young artists to work off of.
A Dream Team Of Animators Creates The Ultimate Coloring Book
Photo by k_twist
Photo by k_twist
Photo by k_twist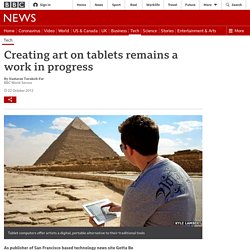 Creating art on tablets remains a work in progress
22 October 2012Last updated at 22:18 GMT By Nastaran Tavakoli-Far BBC World Service Tablet computers offer artists a digital, portable alternative to their traditional tools As publisher of San Francisco based technology news site Gotta Be Mobile, Xavier Lanier spends a lot of time at trade shows and away from his office equipment. His tablet computer means he doesn't have to wait to get back to the office before uploading content onto his site. "The iPad can be faster at content production in certain circumstances," he says. Over the past few years, tablet sales have soared.
Photo by k_twist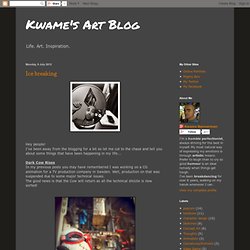 [Interview date: 9/11/2011] Matthew Stephenson is a freelance character animator from the UK with 7 years industry experience under his belt. He most recently held the role of Principle Animator on Disneyland Kinect Adventures (Microsoft) for Frontier Developments. I caught up with Matt at BAF Game where he held a talk about his work on Kinectimals and Disneyland Kinect Adventures.
Kwame's Art Blog
am
am
am
NEW FEATURES OF INTUOS5
EPISODE 52 - Visual Library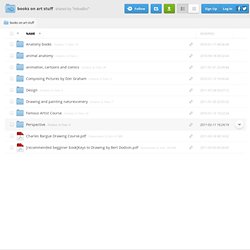 Free File Sharing Made Simple - MediaFire
This folder is activated as a FileDrop. To disable FileDrop functions for this folder click here. 1. Configure Your FileDrop FileDrop Preview. (90 characters remaining) Drag and drop files here to upload or Select Files
Share photos and videos on Twitter
Photoshop actions are the best — they save time and make you more productive during post-processing. They can be used to speed up repetitive tasks, make quick work of time consuming edits, and give you a little creative inspiration. In several of my previous Photoshop articles I've given the option to download a set of actions that cover the topics discussed here on the blog. Want more great projects, amazing photos, Photoshop tips, and articles on photography? Subscribe to Epic Edits today (free!)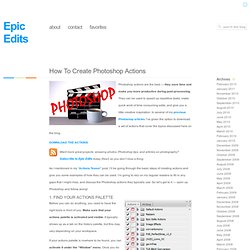 How To Create Photoshop Actions