Resourcy resources
TEAMSUPPORT.com :: Help Desk and Customer Support Software Application. Study: Facebook Sharing Trumps Twitter, LinkedIn, E-mail - Advertising Age - DigitalNext. The Publicist: NowPublic's Funniest/Oddest April Stories. Placehold.it - Quick and simple image placeholders. What Americans Do Online: Social Media And Games Dominate Activity. Old Spice: The Man Your Content Could Smell Like. [Update: EEE!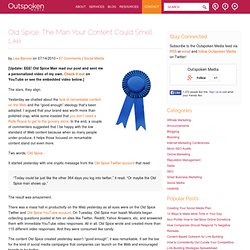 Old Spice Man read our post and sent me a personalized video of my own. Check it out on YouTube or see the embedded video below.] The stars, they align. Jing, instant screenshots and screencasts, home. 50 Powerful Time-Savers For Web Designers - Smashing Magazine. Advertisement There are tools that make our lives much easier.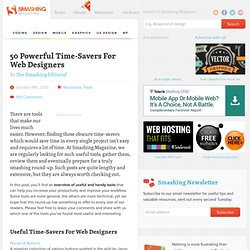 However, finding those obscure time-savers which would save time in every single project isn't easy and requires a lot of time. At Smashing Magazine, we are regularly looking for such useful tools, gather them, review them and eventually prepare for a truly smashing round-up. Such posts are quite lengthy and extensive, but they are always worth checking out. Autotext - Clipboard Utility - Snippets Organizer.
W3Schools Online Web Tutorials.
---