Email tips & tricks
Deliverability.com
Email Subject Lines: 15 Rules to Write Them Right | Email Marketing - Lyris HQ Email Marketing and More
Understanding email open rates - Articles & Tips
Designing an HTML email that renders consistently across the major email clients can be very time consuming. Support for even simple CSS varies considerably between clients, and even different versions of the same client.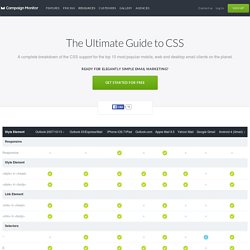 Tips for Tracking Email Marketing Campaigns
Email campaigns are a cost-effective way of attracting quality return visitors to your site. It's important that you tag your email campaigns with campaign tags so that you can track how well each email performs.