Email tips & tricks
Deliverability.com.
Email Subject Lines: 15 Rules to Write Them Right | Email Marketing - Lyris HQ Email Marketing and More. Understanding email open rates - Articles & Tips. Guide to CSS support in email clients - Articles & Tips. 19 September 2013 Added support for @font-face, @media and HTML 5 media tags in email clients, as well as email-relevant CSS properties.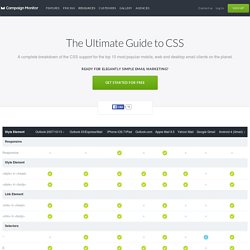 We re-tested all webmail clients and the latest versions of existing clients. 30 January 2013 Outlook.com no longer supports the margin CSS property, including margin-top, margin-right, margin-bottom and margin-left. Float support has also been dropped. Tips for Tracking Email Marketing Campaigns. Email campaigns are a cost-effective way of attracting quality return visitors to your site.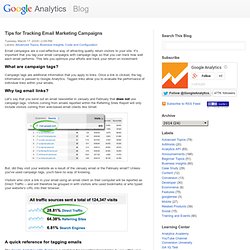 It's important that you tag your email campaigns with campaign tags so that you can track how well each email performs. This lets you optimize your efforts and track your return on investment. What are campaign tags? Campaign tags are additional information that you apply to links. Once a link is clicked, the tag information is passed to Google Analytics.
---