Advertising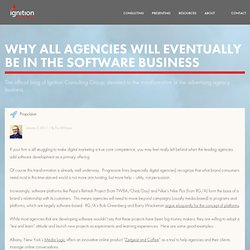 January 3, 2011 | Author: Tim Williams
Why all agencies will eventually be in the software business » Propulsion Blog » Ignition Consulting Group™
Zatarain's | Facebook
Think discipline.
Ad Agency CEO Skill: The Right Way to Manage Your Business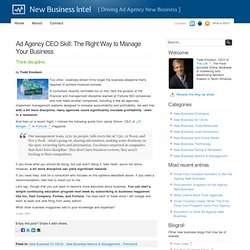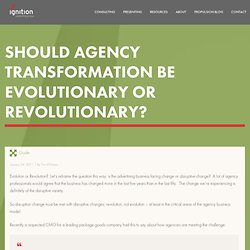 Should Agency Transformation Be Evolutionary or Revolutionary? » Guides » Cognition » Ignition Consulting Group™
Guide January 24, 2011 | By Tim Williams Evolution or Revolution? Let's reframe the question this way: is the advertising business facing change or disruptive change? A lot of agency professionals would agree that the business has changed more in the last five years than in the last fifty.
P&G's popular campaign kicks off new ad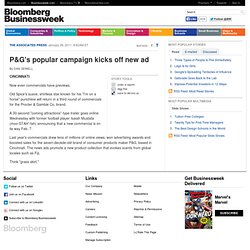 By DAN SEWELL Now even commercials have previews. Old Spice's suave, shirtless star known for his "I'm on a horse" punchline will return in a third round of commercials for the Procter & Gamble Co. brand.