Advertising
Razorfish: The Agency for Marketing, Experience & Enterprise Design for the Digital World. Why all agencies will eventually be in the software business » Propulsion Blog » Ignition Consulting Group™ Propulsion January 3, 2011 | By Tim Williams If your firm is still struggling to make digital marketing a true core competence, you may feel really left behind when the leading agencies add software development as a primary offering.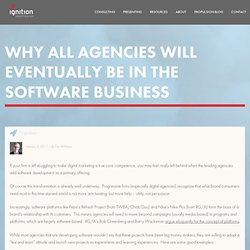 Of course this transformation is already well underway. Zatarain's. Ad Agency CEO Skill: The Right Way to Manage Your Business. Think discipline. by Todd Knutson Too often, creatively-driven firms forget the business discipline that's required to achieve financial success.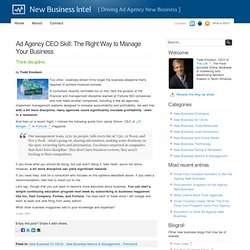 A consultant recently reminded me of this. He's the product of the financial and management discipline learned at Fortune 500 companies, and now helps smaller companies, including a few ad agencies, implement management systems designed to increase accountability and profitability. Should Agency Transformation Be Evolutionary or Revolutionary? » Guides » Cognition » Ignition Consulting Group™ Guide January 24, 2011 | By Tim Williams Evolution or Revolution?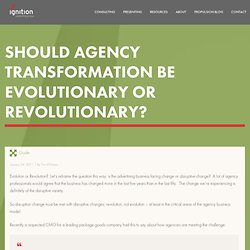 Let's reframe the question this way: is the advertising business facing change or disruptive change? A lot of agency professionals would agree that the business has changed more in the last five years than in the last fifty. P&G's popular campaign kicks off new ad. By DAN SEWELL Now even commercials have previews.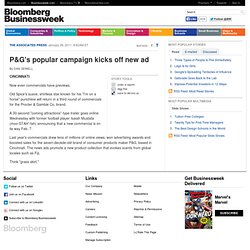 Old Spice's suave, shirtless star known for his "I'm on a horse" punchline will return in a third round of commercials for the Procter & Gamble Co. brand.
---