Visualization
Get flash to fully experience Pearltrees
R Core Team (R-core @ R-project.org ) The R Project for Statistical Computing.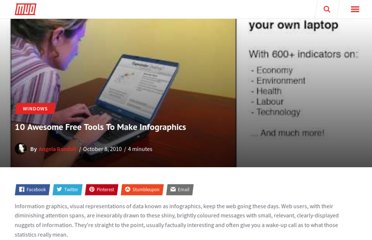 Who can resist a colourful, thoughtful venn diagram anyway? In terms of blogging success, infographics are far more likely to be shared than your average blog post. This means more eyeballs on your important information, more people rallying for your cause, more backlinks and more visits to your blog. In short, a quality infographic done well could be what your blog needs right now. Designing An Infographic
So you've spent hours slaving over the code for a beautiful statistical graphic in R, and now you're ready to show it to the world. You might be printing it, embedding it in a document, or displaying it on the web.
This is the first post of a short series to show some code I have learnt to produce maps with R.
The art of data visualization
Catherine from visualizingeconomics.com has written an interesting article about the roles in data visualization. The posts that your reading right now are my thoughts about the diagram she created and how I would alter the stages in the process. I recommend reading her article first, as my answer is based on her thoughts.
A Carefully Selected List of Recommended Tools 07 May 2012 Tools Flash , JavaScript , Processing , R When I meet with people and talk about our work, I get asked a lot what technology we use to create interactive and dynamic data visualizations. To help you get started, we have put together a selection of the tools we use the most and that we enjoy working with. Read more