Resources
Studyladder, online english literacy & mathematics. Kids activity games, worksheets and lesson plans.
As mobile learning and technology is more readily integrated within classroom settings, QR codes can be used as an interesting method to capture a student's attention and make lesson material more interactive. Quick response codes, also known as 'QR' codes, are simple, scannable images that are a form of barcode. By scanning a QR code image through a mobile device, information can be accessed including text, links, bookmarks and email addresses. In the classroom, QR codes can be used in a variety of ways -- from conducting treasure hunts to creating modern CVs. Below is a number of articles, tutorials and lesson plans designed to help educators. Articles and tips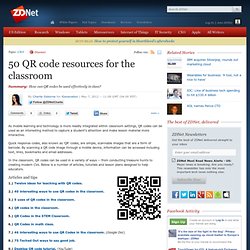 Sound effects or audio effects are artificially created or enhanced sounds, or sound processes used to emphasize artistic or other content of films, television shows, live performance, animation, video games, music, or other media. In many cases people don't pay much attention to sounds effects but still they may have a significant effect on emotions and impressions. It has become increasingly popular to produce videos for sales pages, opt-in pages, blog posts etc. and using high quality sound effects for these productions may improve their ability to catch visitors attention better and maintain it.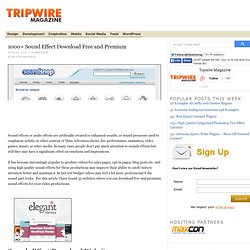 1000+ Sound Effect Download Free and Premium
Teachers Treasures
Imagine Global
Creative Classrooms | Stickers & School Supplies for Teachers
4 in a Row (sounds a-z) Skills: Recognising and saying sounds (a-z) Children take it in turns to choose a sound and read it. If they are correct they cross that sound off / put a counter over the sound. The first person to get four sounds in a row wins.
teachingresourcebank.com