Asian
Vietnamese Style Caramel Chicken. There's something about foods that are sticky and sweet.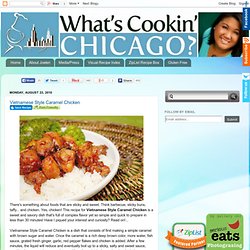 Think barbecue, sticky buns, taffy... and chicken. Yes, chicken! This recipe for Vietnamese Style Caramel Chicken is a sweet and savory dish that's full of complex flavor yet so simple and quick to prepare in less than 30 minutes! Are you seeing a pattern here lately? Somehow I have gotten on this Asian kick lately and I'm loving every bit of it.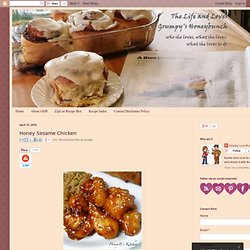 I am finding out just how easy making these meals are and they all are so yummy! I'm also pretty darn proud of myself for totally keeping to my meal plan this week. I chose dishes to make and didn't really specify a day but the night before I needed to make dinner I would choose which one to make. It worked pretty good for me that way! Mongolian Beef Recipe. Orange Chicken Recipe. Today I'm back with yet another Chinese-American dish – Orange Chicken.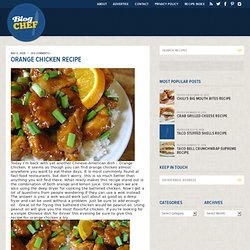 It seems as though you can find orange chicken almost anywhere you want to eat these days. It is most commonly found at fast food restaurants, but don't worry, this is so much better than anything you will find there. What really makes this recipe stand out is the combination of both orange and lemon juice. Once again we are also using the deep dryer for cooking the battered chicken. Recipe: General Tso's Chicken. This recipe for General Tso's chicken has been the most popular on this site since I first posted it in 2009.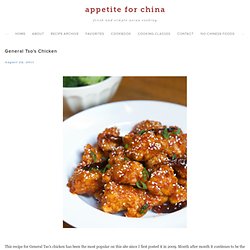 Month after month it continues to be the most viewed and searched for recipe here. I love that so many of you, presumably, have visited on a mission to replicate this tasty dish from a favorite take-out.
---