langue: japon
Get flash to fully experience Pearltrees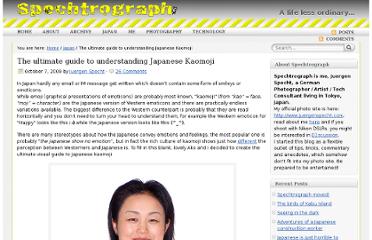 In Japan hardly any email or IM message get written which doesn't contain some form of smileys or emoticons.
Posted on 01. Jun, 2009 by Ginny in Uncategorized There are different types of Japanese onomatopoeia. Today we're going to just focus on one of the onomatopoeia.
*** Notice *** If you would like to give money to support relief efforts in Japan, it is possible to donate directly to the Japanese Red Cross Society. Please direct your funds to the following bank account. If receipt of donation is required, please state so clearly in the comment section of the bank transfer order.