Entres
Get flash to fully experience Pearltrees
441K+ A dd bacon to anything and it will fly off the table.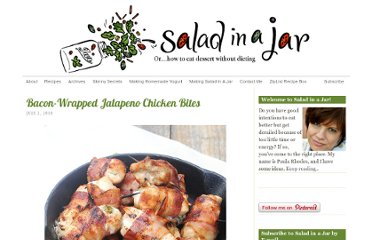 Saw this recipe online awhile back and was intrigued.
A lot of folks have asked me for this recipe. It's one of The Angry Chef's signature dishes, and I was lucky to pry it away from him.
If ever there were a group that had BrokeAss cooking down pat, it was the bubbes of Eastern European shtetls .
Ingredients 1 sack, 10 ounces, 2 1/2 cups, shredded sharp Cheddar, available on dairy aisle 1/4 to 1/3 pound, 4 to 6 ounces, Gruyere, shredded 1 rounded tablespoon all-purpose flour 1 cup German lager beer 2 tablespoons spicy brown mustard A few drops hot sauce A few drops Worcestershire sauce For Serving:
Eating out is becoming a more and more popular phenomenon. With fast food taking only minutes out of a day and costing a few dollars, it can be convenient. Likewise, fine dining is also on the rise and can put a considerably larger dent in your wallet.